CORPORATE ACTIVITIES YEAR 2019
1. Celebrating Chinese New Year Together With the Elderly from Pertubuhan Kebajikan Prihatin Kuan Yin, Kempas.
27 January 2018, Johor Bahru – Around 21 staff from Southern Lion Sdn Bhd (SLSB) have participated in a corporate social responsibility (CSR) program organized by Corporate Communications Department of Southern Lion Sdn Bhd at Pertubuhan Kebajikan Prihatin Kuan Yin in Kempas. This care centre is occupied by 70 elderly ages from 40 to 90 years old.
The objective of this program is to celebrate the Chinese New Year with the golden citizens housed in the centre. In addition, the program is a great platform for the staff to inculcate positive values, true to the Life.Love.LION spirit.
In line with the objective of this program, the activities held during the program are all with the purpose to bring a festive Chinese New Year celebration to the care centre and the residents. Among the activities held was a mingling session with them where we did activities such as playing chess, manicure and pedicure and just chit chatting with them. We also did a special dance performance for the elderly.
The residents were delighted when we had the Yee Sang Ceremony together with them, something synonymous with Chinese New Year celebration. The festivities continued with a small feast and cake cutting ceremony
Managing Director of Southern Lion Sdn Bhd , Mr Tatsuya Horiuchi and R&D Director, Mr Eiji Ogura also celebrated this event together with us. They handed out Ang Pow packets and Gift Bags to all the residents.
Southern Lion Sdn Bhd also donated our products such as toothbrush, toothpaste, shampoo and lotion for the elderly's personal care. Besides that, also contributed are daily needs for the care centre itself such as cooking oil, rice, and much more.
Both Managing Director and R&D Director also have the opportunity to handover a cheque of RM4, 000 which was part of the total contribution is from the entire Southern Lion Sdn Bhd staff. He hoped that the donation would help to cover the cost of the care centre.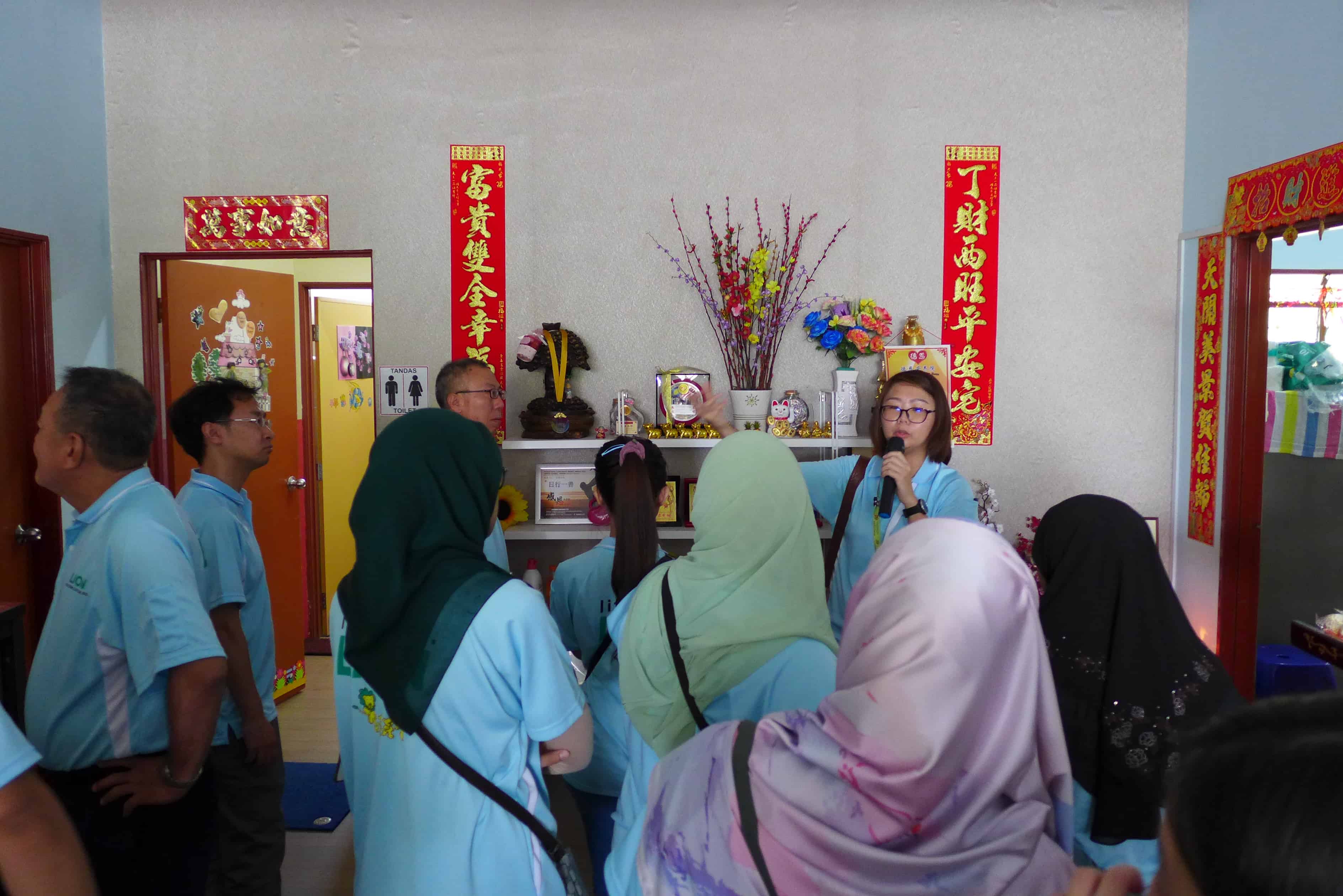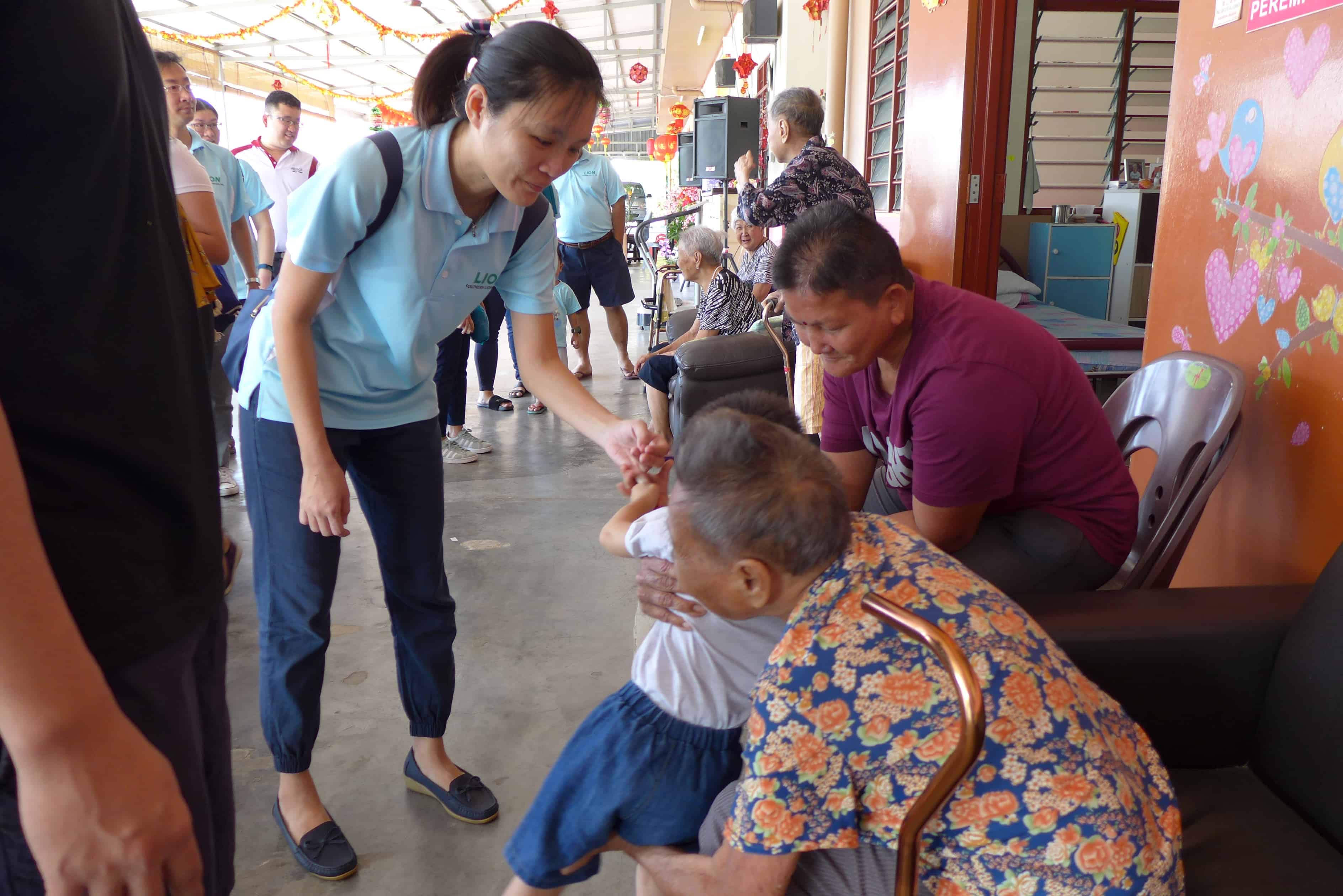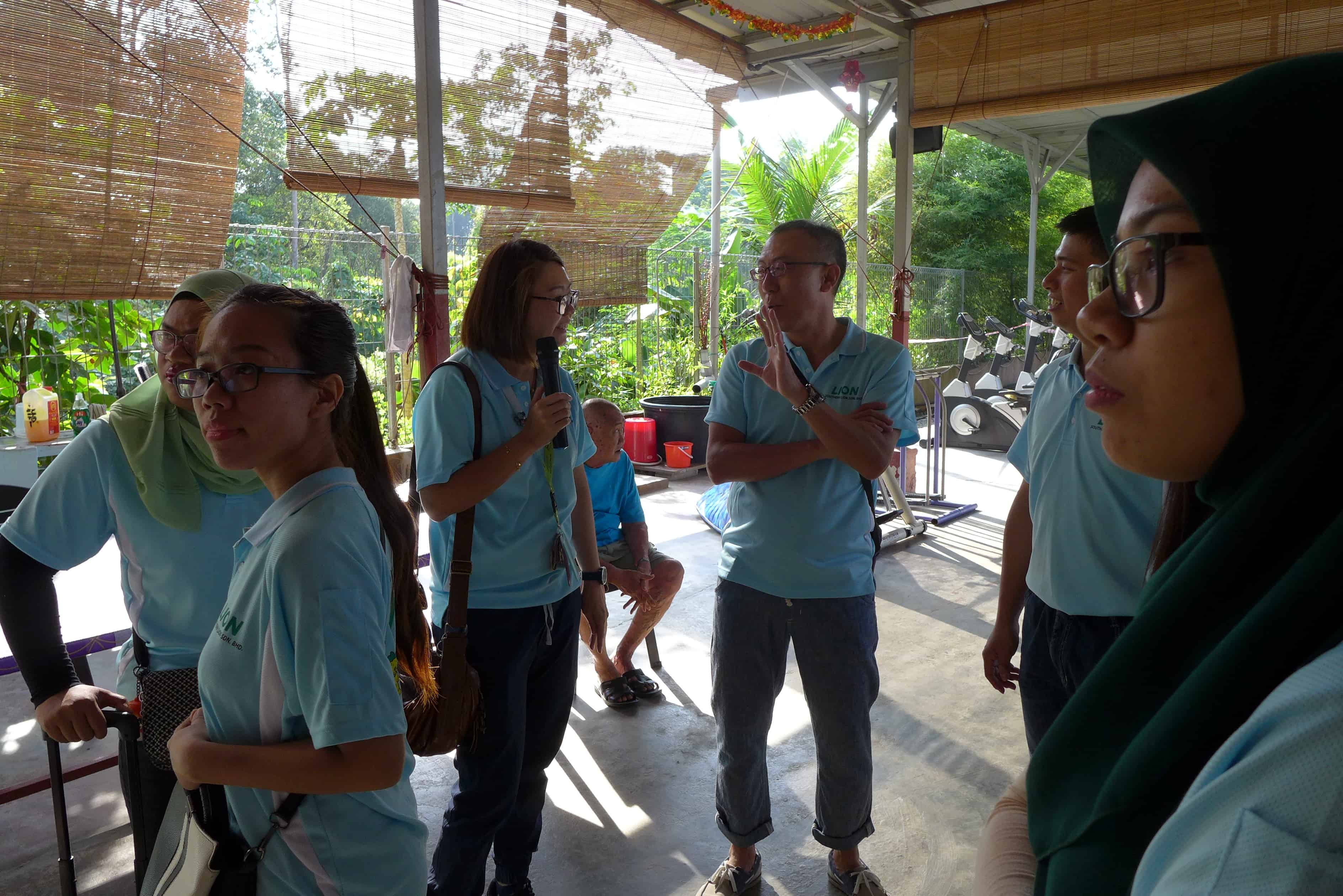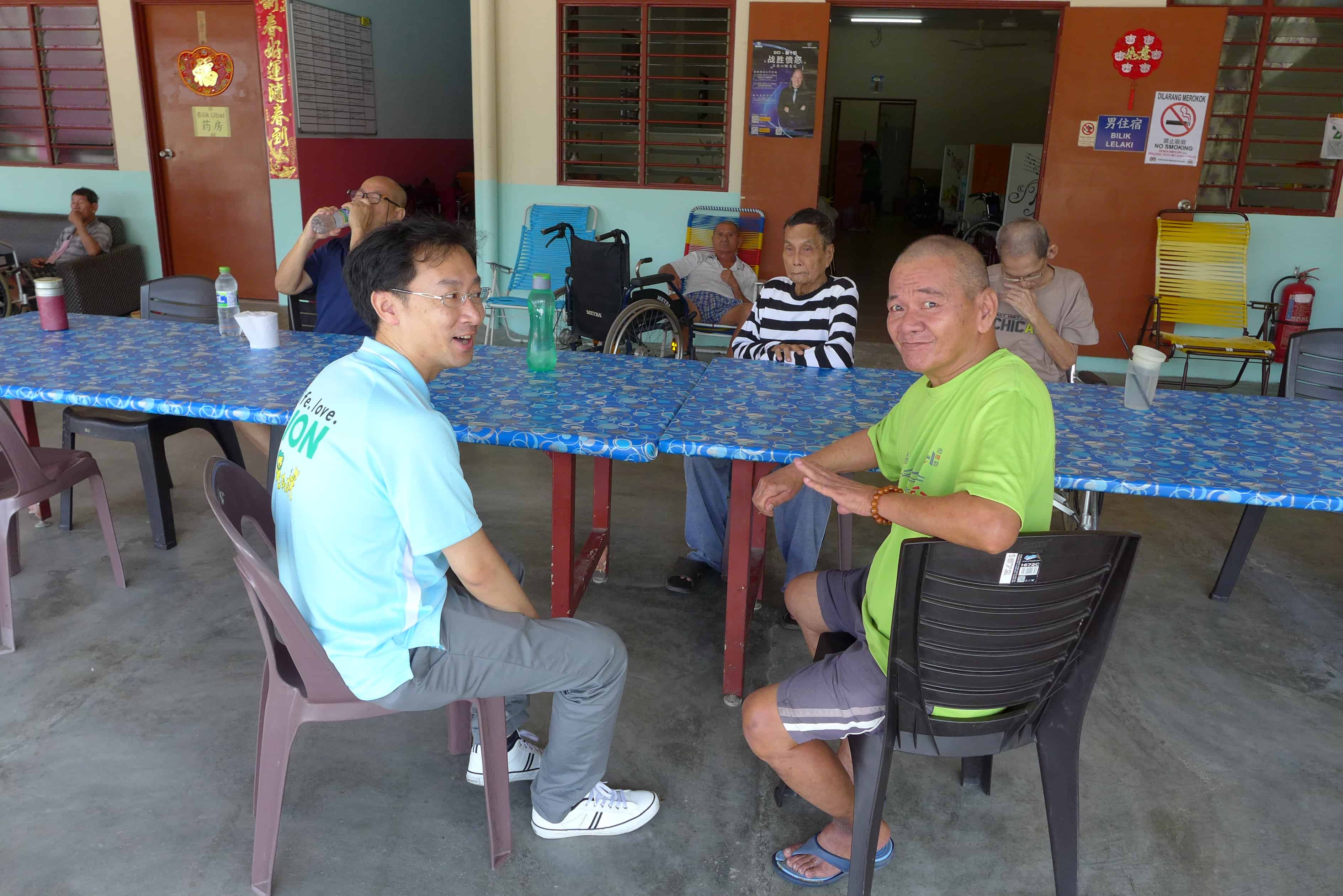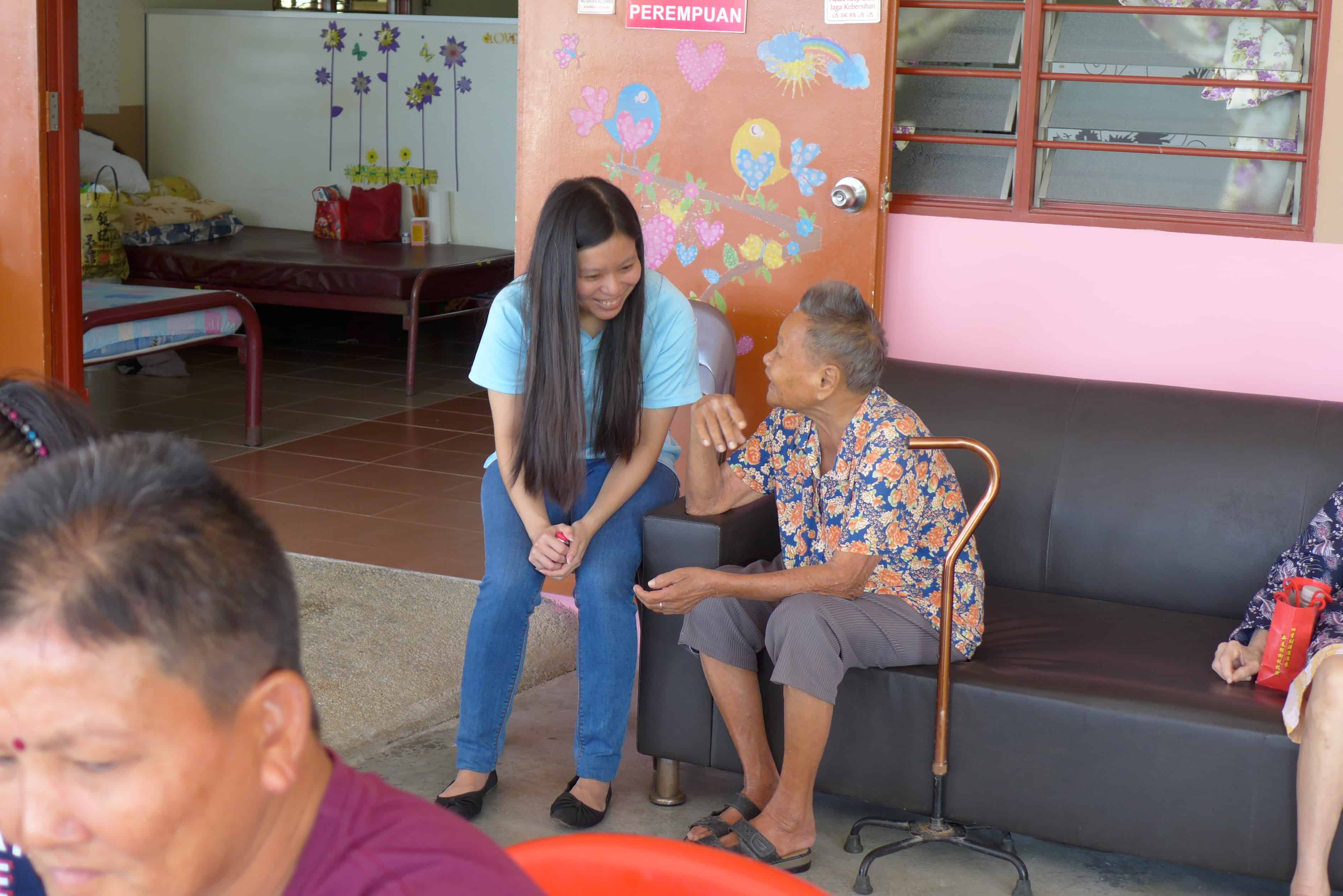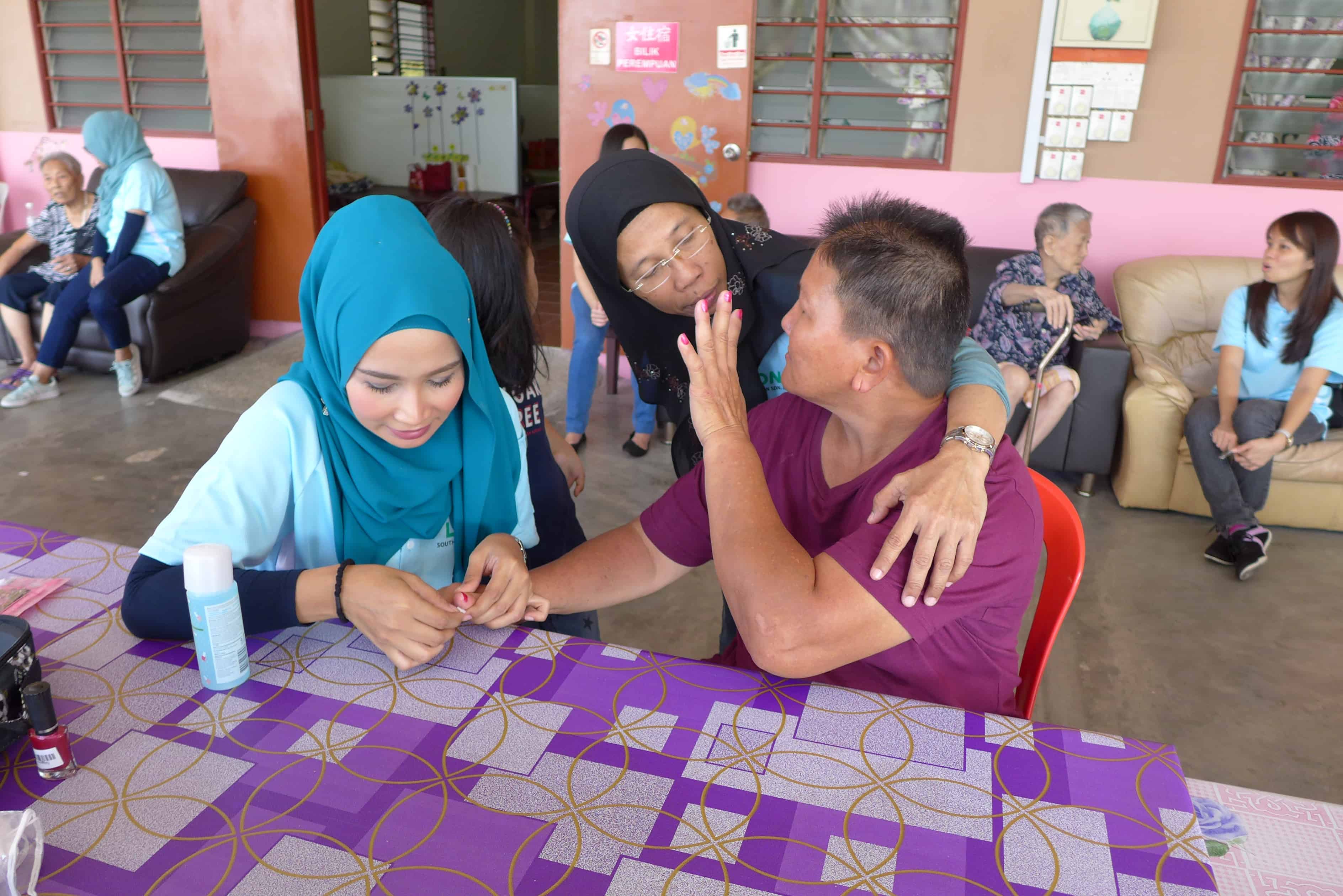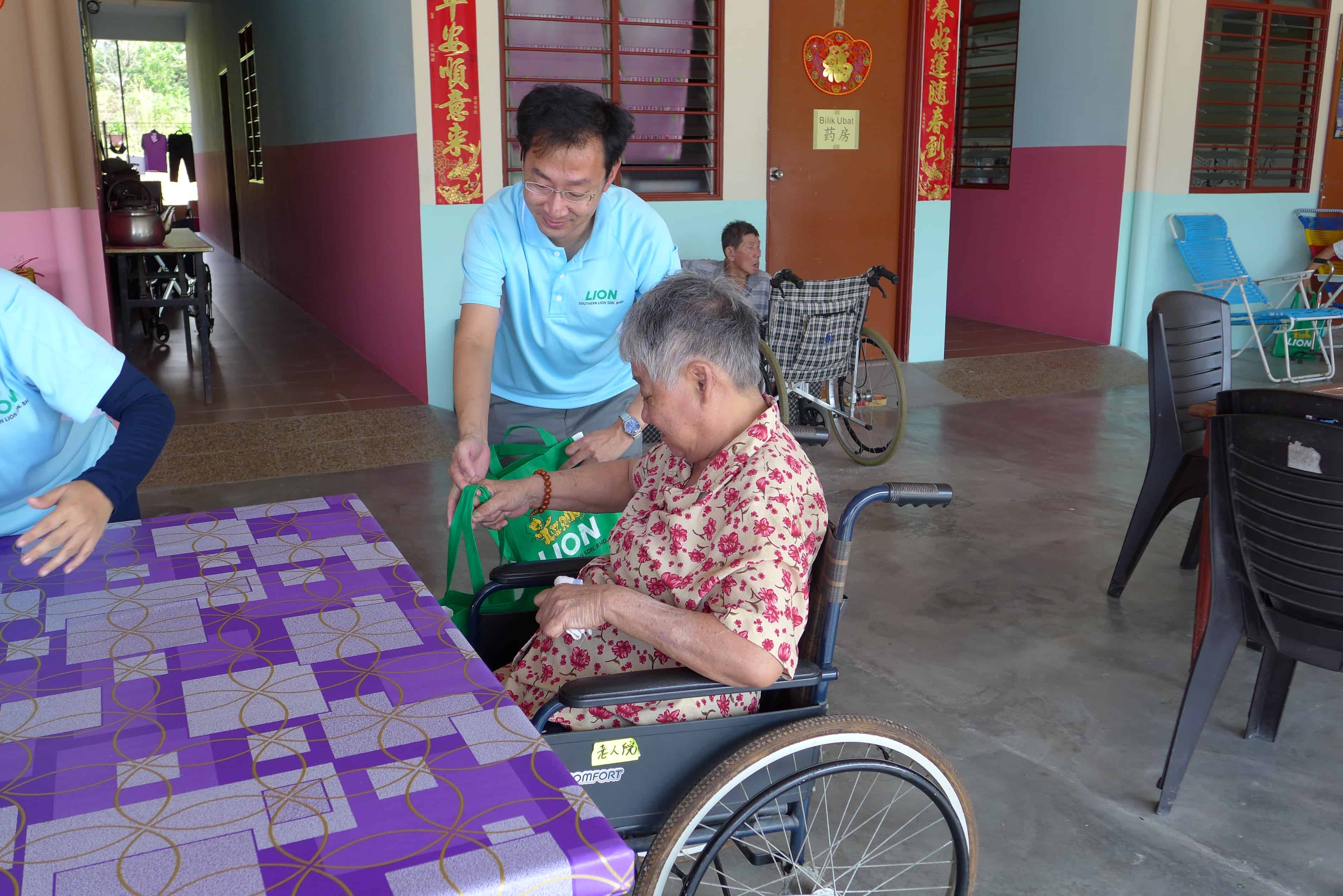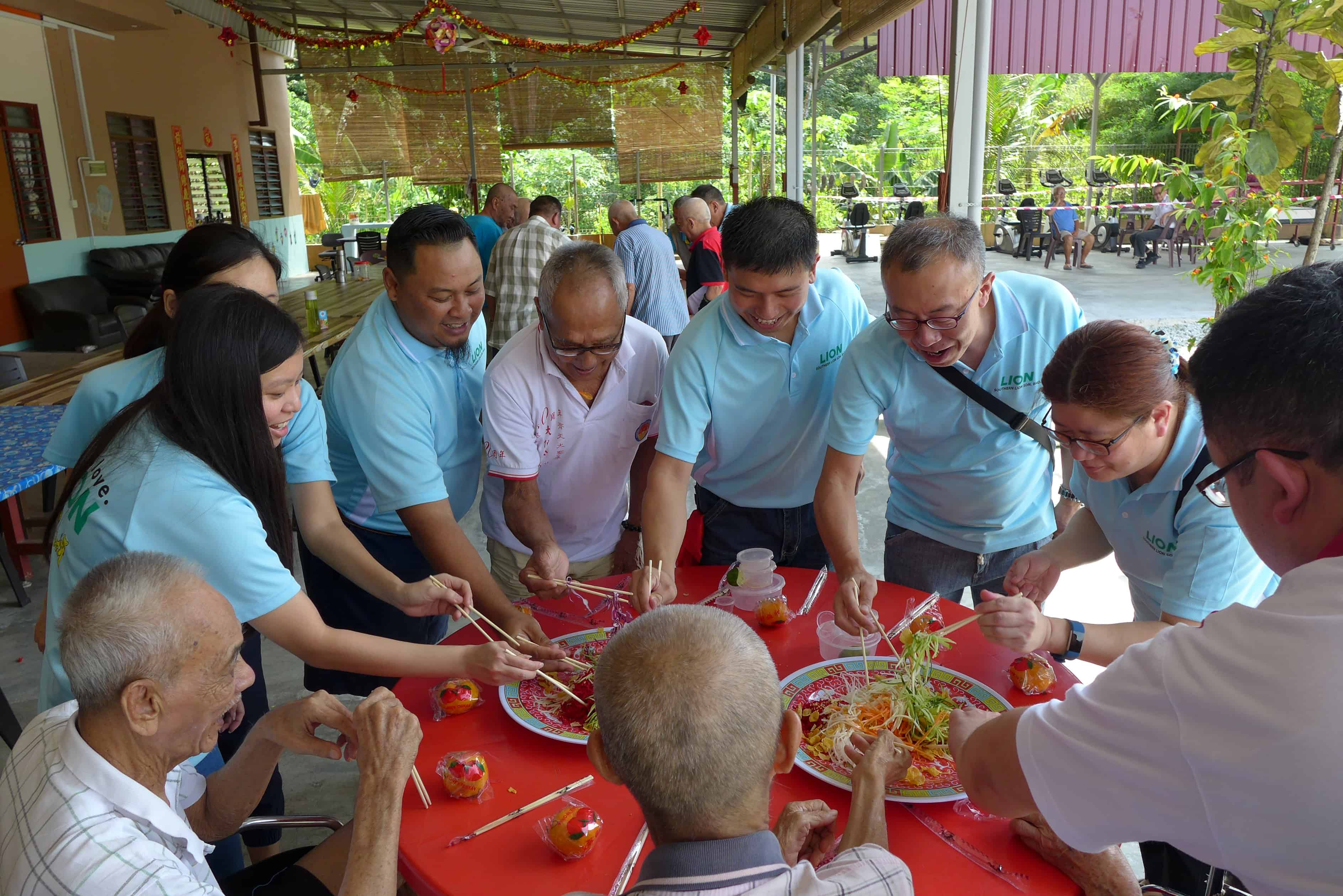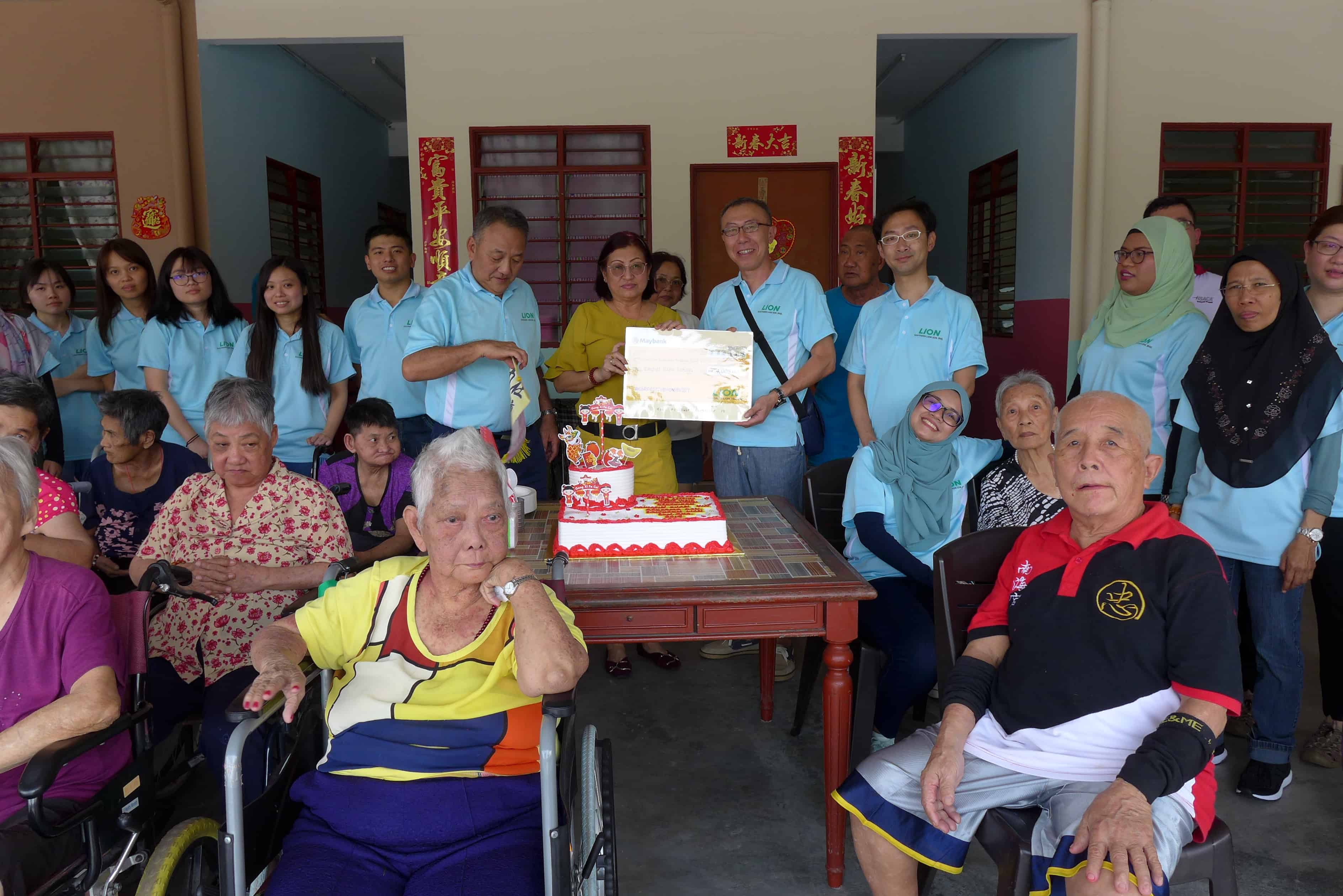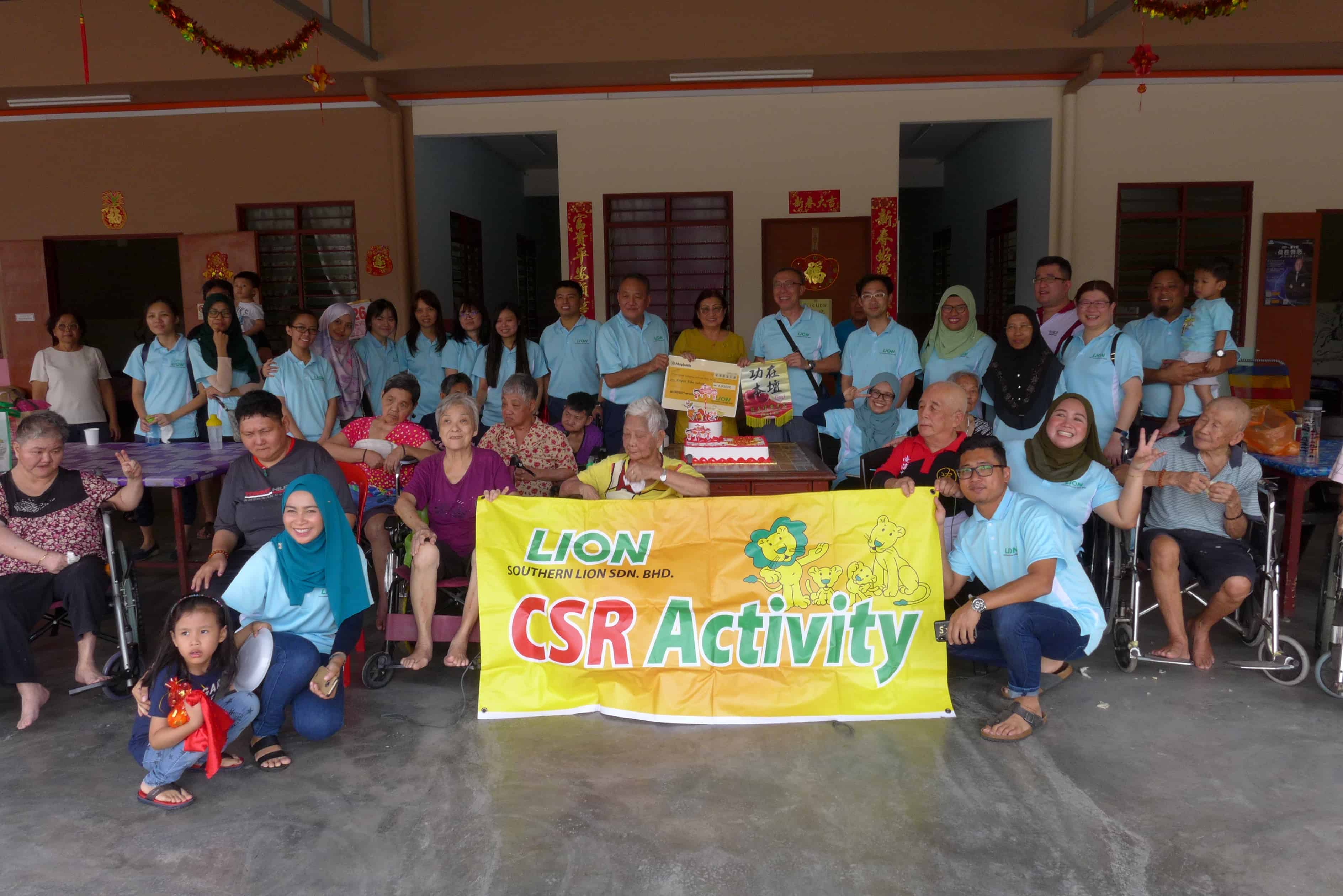 2. 'Semaian Kasih Ramadhan' – A Ramadhan Celebration with Kids from Asrama Kebajikan Ar Rayyan, Kempas.
Kempas, 24/5/2019 – This year, Southern Lion Sdn Bhd has selected Asrama Kebajikan Ar Rayyan in Kempas to celebrate the holy month of Ramadhan together. The program aptly named 'Semaian Kasih Ramadhan' was to nurture the feel of love and togetherness with the kids where the main activity is iftar together with them. During the ceremony, our Managing Director, Mr. Tatsuya Horiuchi together with R&D Director, Mr. Eiji Ogura handed over a mock cheque as a symbol of contribution to the house amounted RM7,600 which contributed by staff and the management. Before the actual Iftar activity, Southern Lion conducted a donation drive within the company. Employees donated cash and also food for the home while the management donated new school uniforms for all of the children. The children from Asrama Kebajikan Ar Rayyan are ages between 7-17 years old and these school uniforms will mean a lot to them. Apart from that, SLSB also donated daily basic necessities such as biscuits, rice, cooking oil and others. Parts of these items are also donated by the staff who are concern with the kids' needs. In order to bring healthier lifestyle, in line with Southern Lion corporate slogan, SLSB also distributed our quality products such as Dobi bleach, Kodomo Lion toothpaste, Emeron shampoo, Systema toothbrush and much more. Before the event end, we celebrated the birthday of one of the children in a cake cu tting ceremony and also distributed Hari Raya packets to all of them.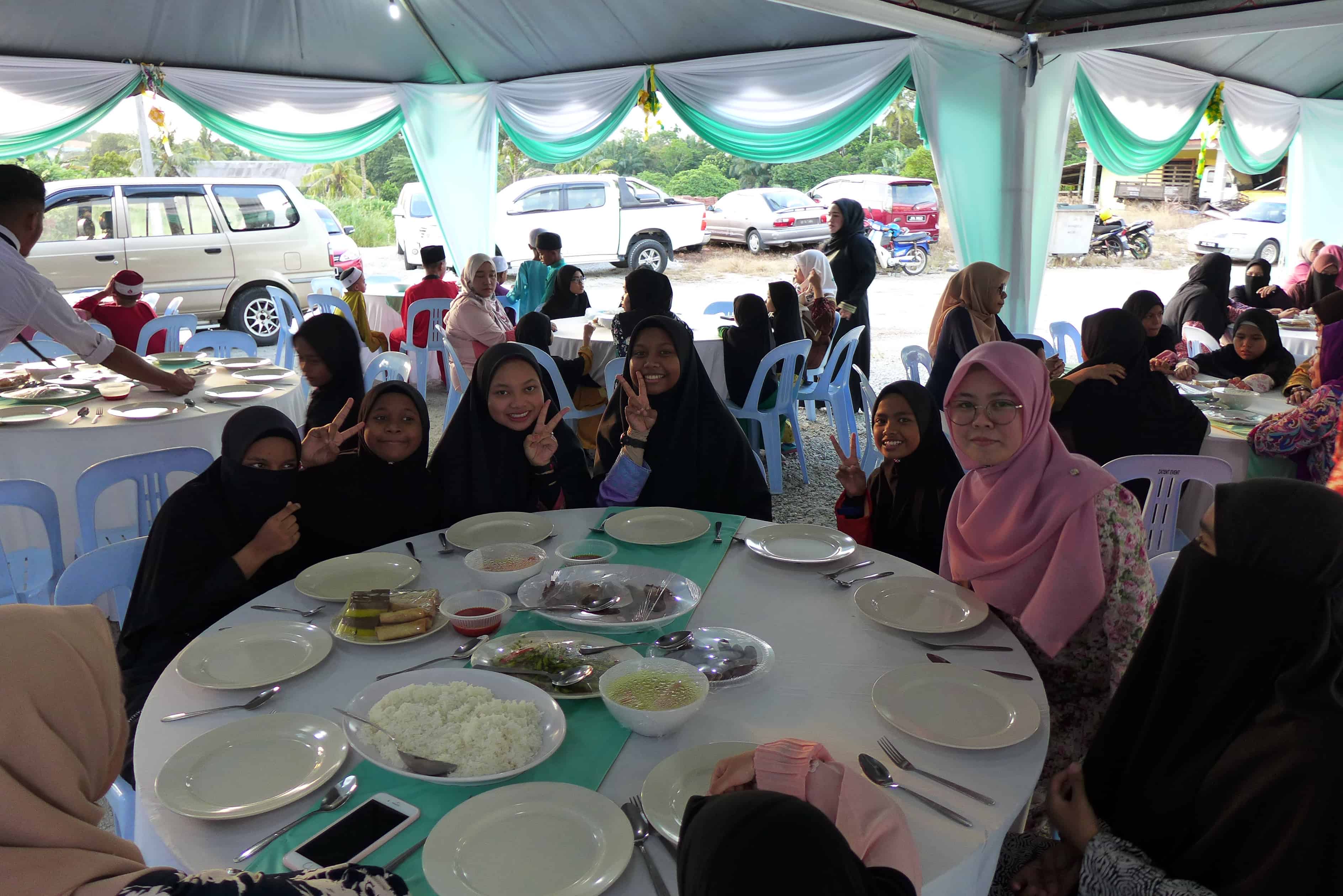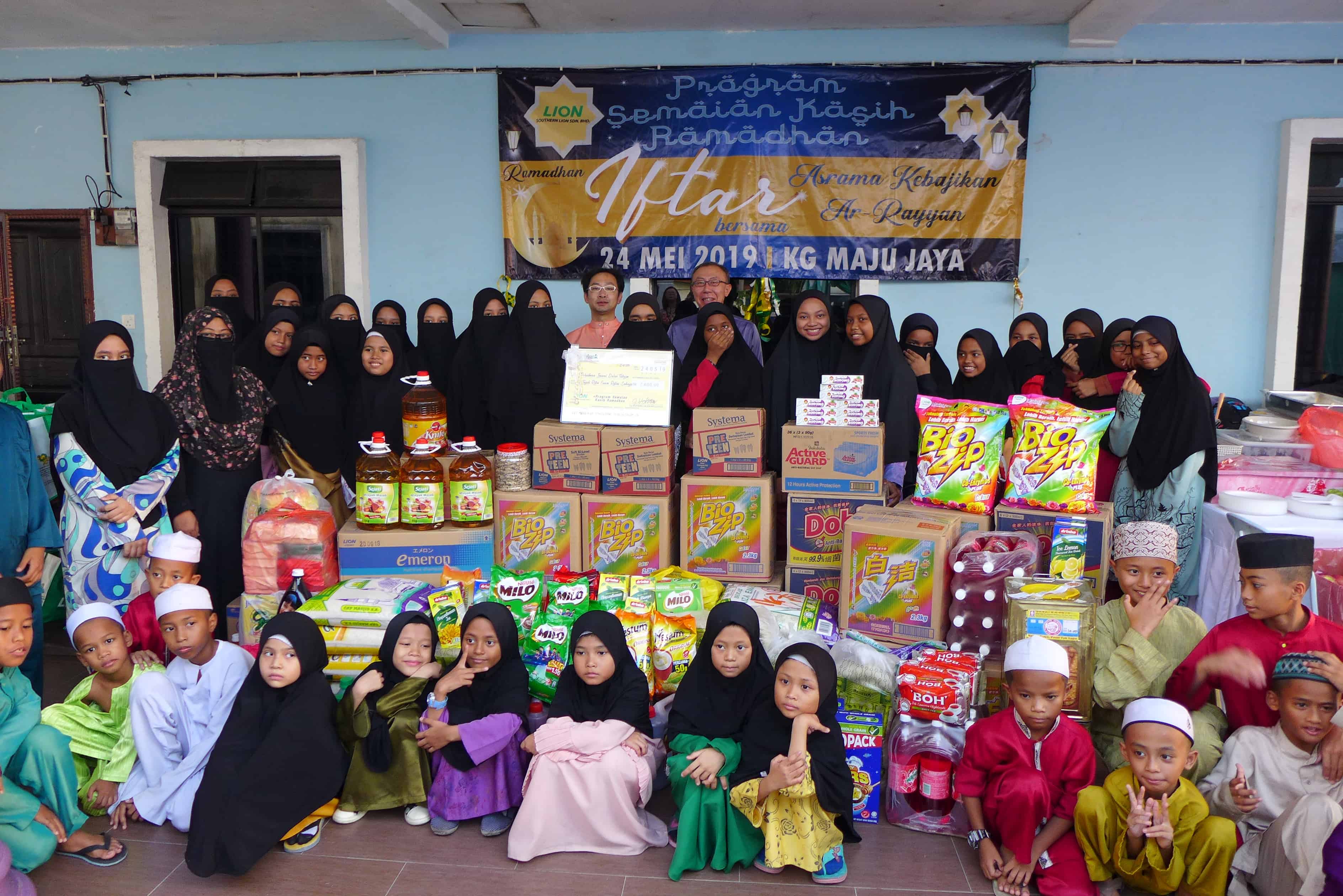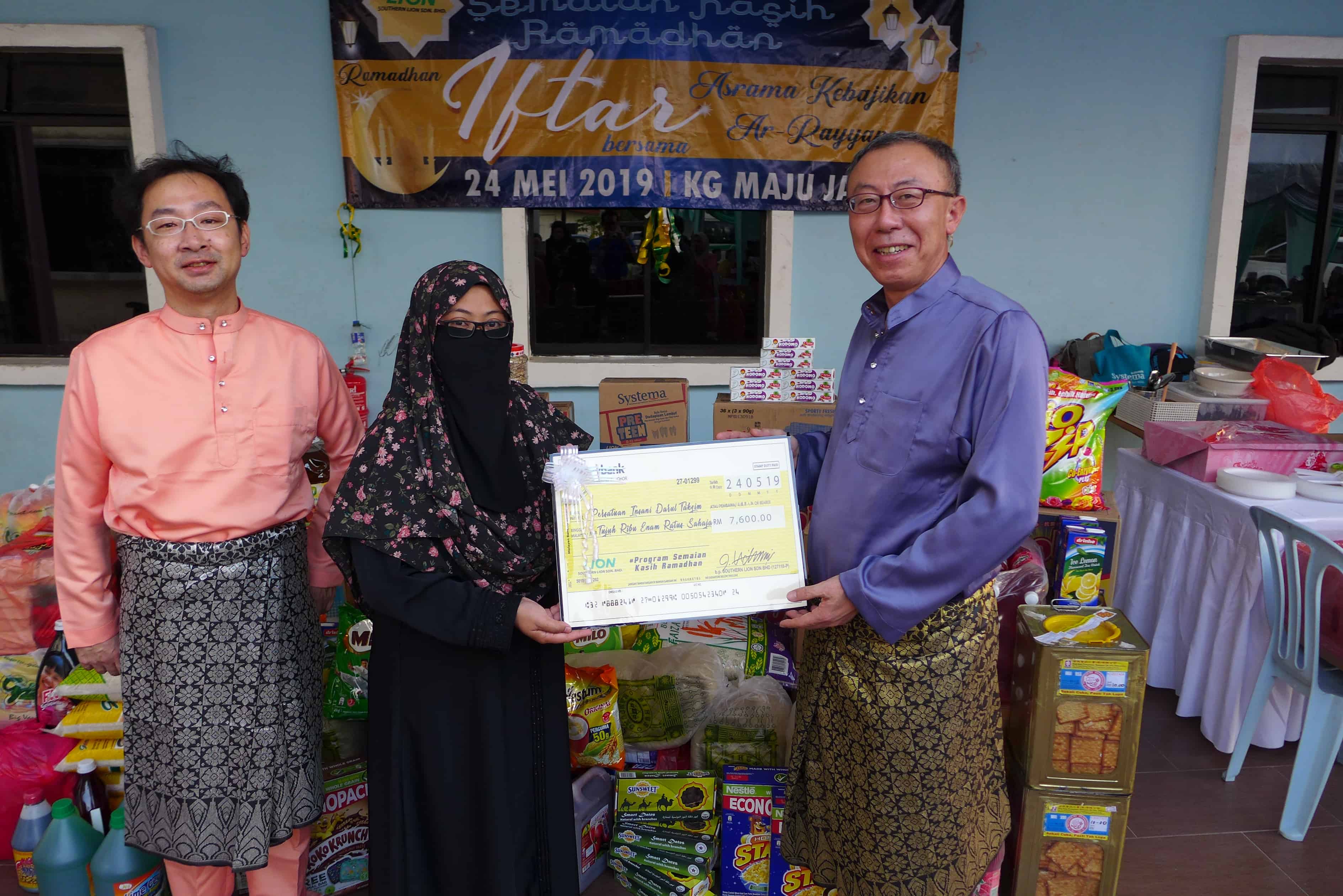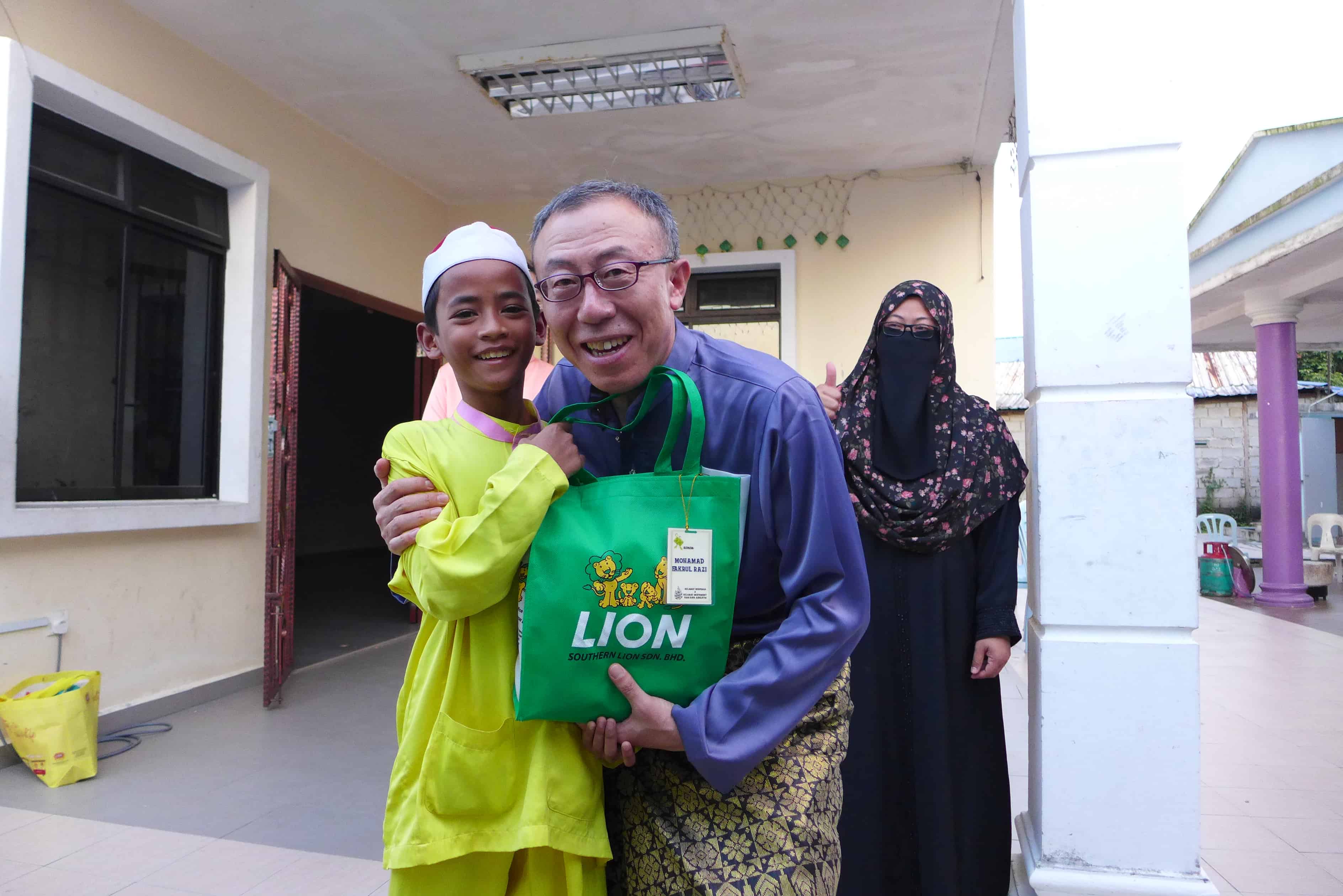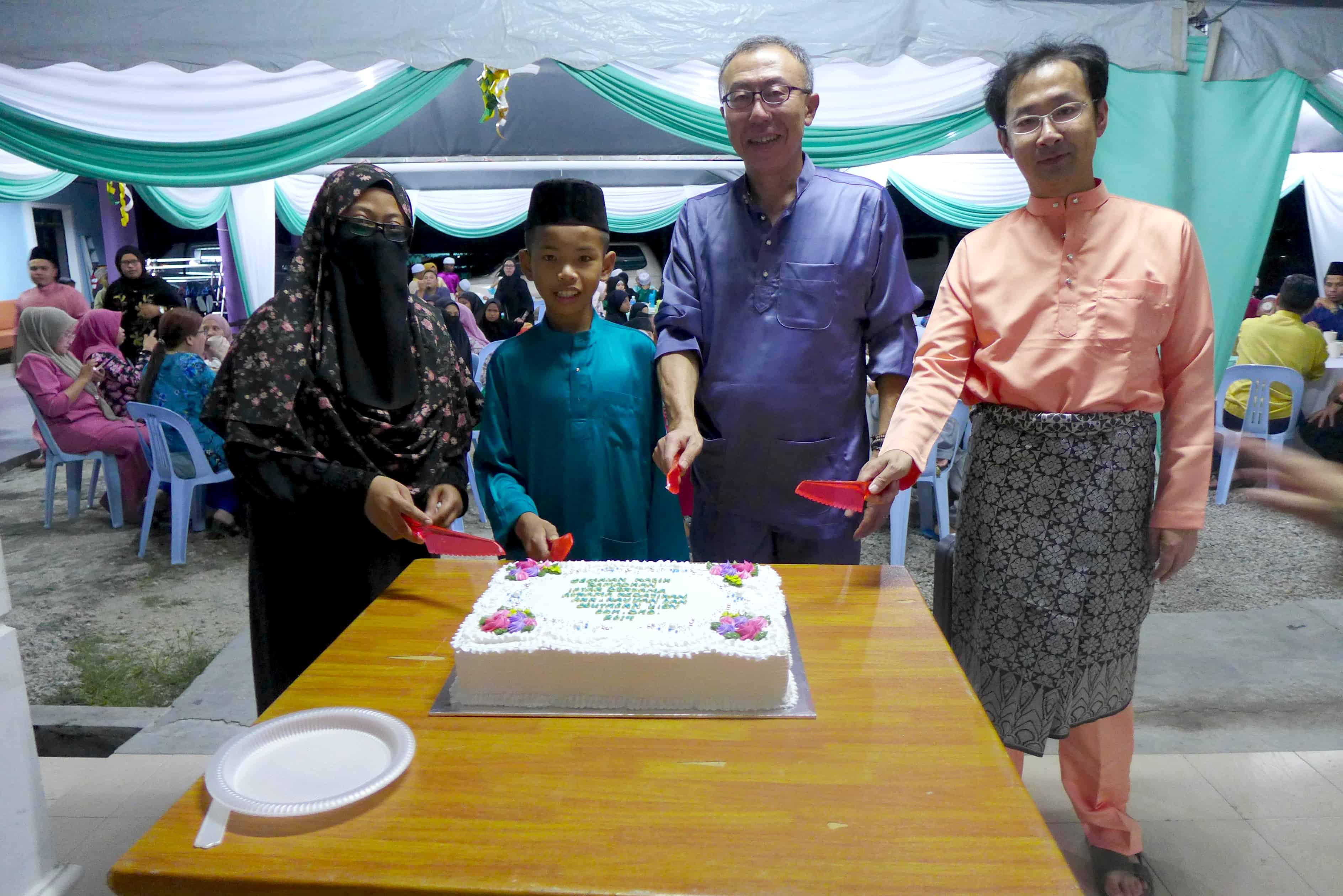 3. Pasir Gudang Chemical Pollution Relief
On 7 March 2019, the illegal dumping activity of chemical substance in Sg Kim Kim in Pasir Gudang affected the residents especially primary school students there. Almost 2,775 people affected by the incident were admitted to the hospital for further treatment. Approximately 111 schools were closed to prevent the kids being severely affected by the chemical pollution. Concerned with the impact of this unfortunate incident, Southern Lion took the initiative to donate basic necessities to the victims and volunteers. We donated lunchboxes to the medical staff and first responders who worked non-stop and also food sucg as cereal, 3-in-1 drinks and biscuits. We also donated our Shokubutsu Active Guard Liquid Hand Wash to be distributed to the disaster relief centers located in Pasir Gudang. In addition to that, we also donated our products to be distributed to the victims via Persatuan Bulan Sabit Merah (PBSM) Cawangan Johor.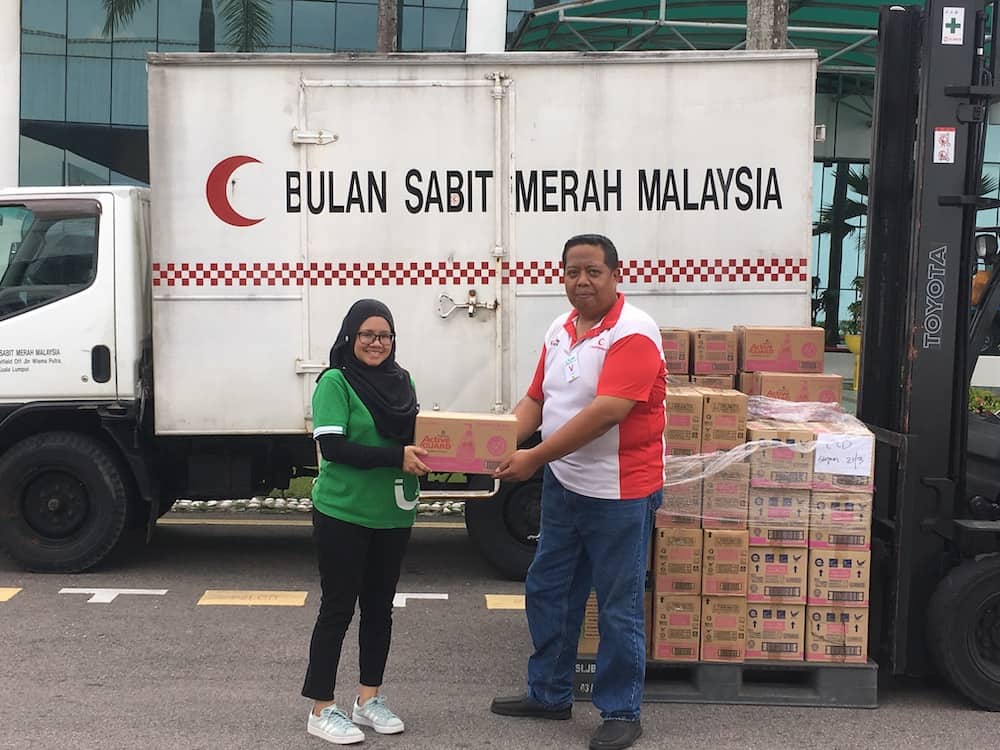 4. 4th Malaysian Dental Therapists' Scientific Conference 2019
The 4th Malaysian Dental Therapists' Scientific Conference 2019 was held from the 5- 7th April 2019 at Berjaya Times Square, Kuala Lumpur. Southern Lion participated as one of the main sponsors for the event. We were one of the exhibitors and promoted our newly launched Systema Toothpaste range, among others. A total of 450 dental therapists from all over Malaysia participated in this conference.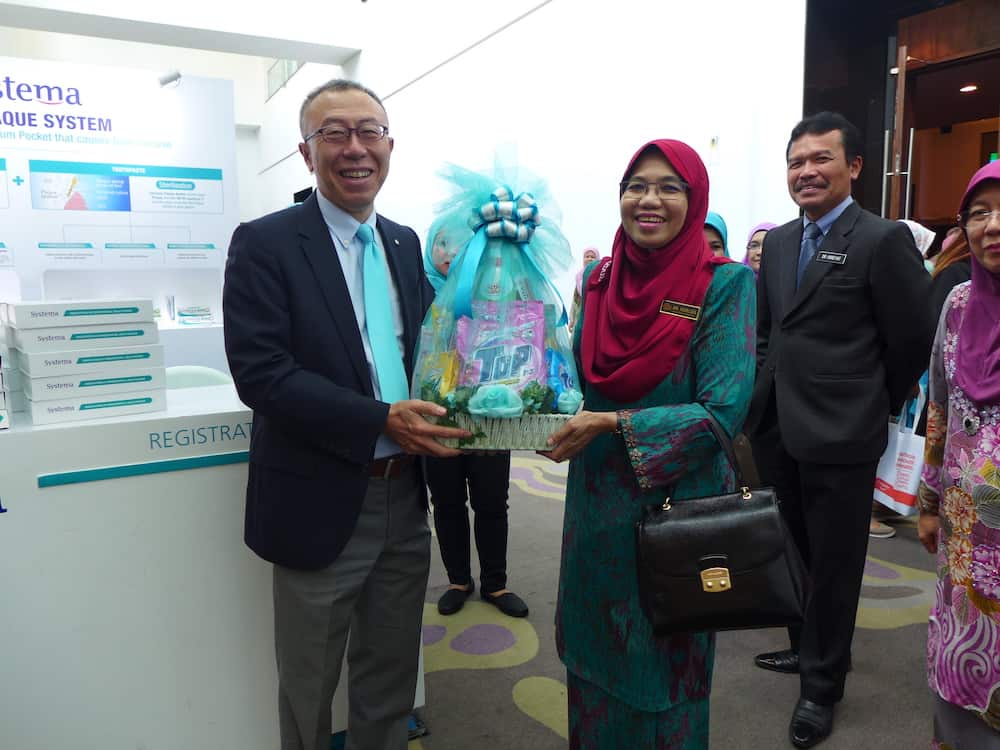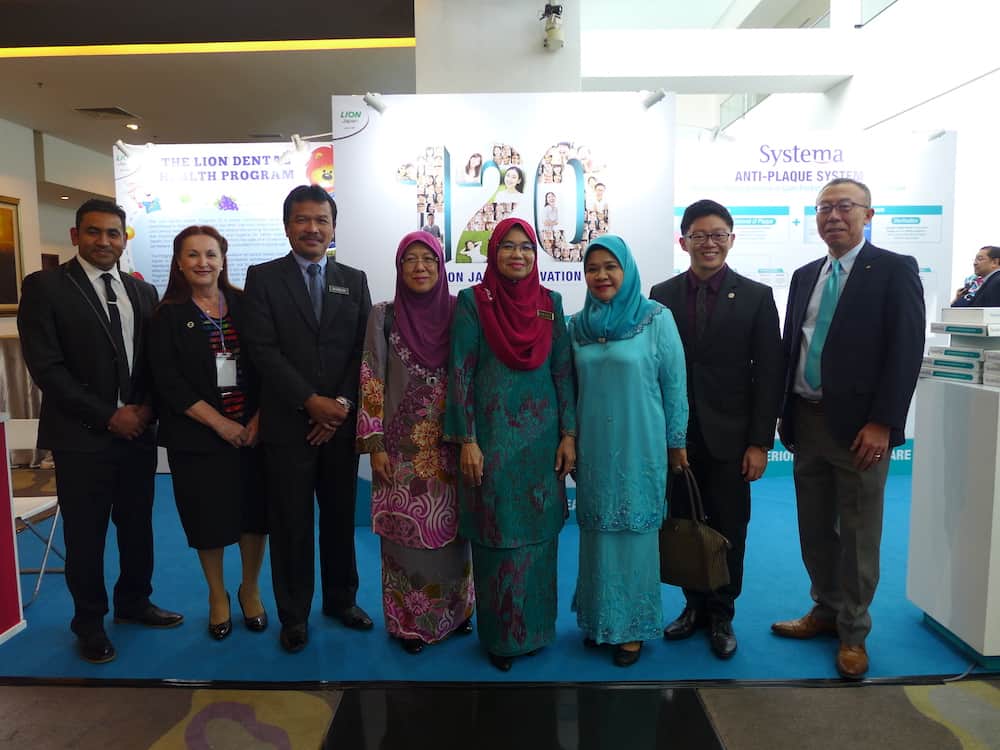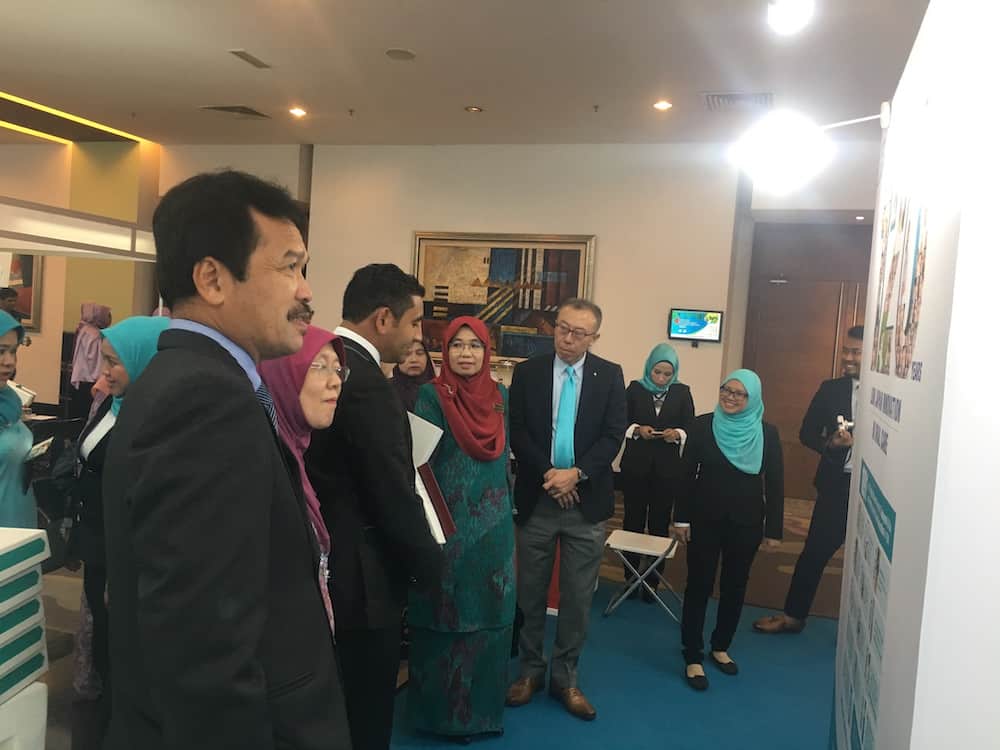 5. Malaysian International Dental Exhibition & Conference (MIDEC)
MIDEC is an annual activity organized by the Malaysian Dental Association (MDA). This year it was held from 11th until 13th July 2019 in Kuala Lumpur Convention Center. MIDEC 2019 is proud to claim to be the largest dental exhibition ever held in Malaysia. As one of the exhibitors, Southern Lion brought a new technology from Japan, a machine to detect plaque on teeth. This machine helps visitors to identify where is the common location of plaque accumulated on their teeth.