CORPORATE ACTIVITIES YEAR 2019
1. Celebrating Chinese New Year Together With the Elderly from Pertubuhan Kebajikan Prihatin Kuan Yin, Kempas.
27 January 2018, Johor Bahru – Around 21 staff from Southern Lion Sdn Bhd (SLSB) have participated in a corporate social responsibility (CSR) program organized by Corporate Communications Department of Southern Lion Sdn Bhd at Pertubuhan Kebajikan Prihatin Kuan Yin in Kempas. This care centre is occupied by 70 elderly ages from 40 to 90 years old.
The objective of this program is to celebrate the Chinese New Year with the golden citizens housed in the centre. In addition, the program is a great platform for the staff to inculcate positive values, true to the Life.Love.LION spirit.
In line with the objective of this program, the activities held during the program are all with the purpose to bring a festive Chinese New Year celebration to the care centre and the residents. Among the activities held was a mingling session with them where we did activities such as playing chess, manicure and pedicure and just chit chatting with them. We also did a special dance performance for the elderly.
The residents were delighted when we had the Yee Sang Ceremony together with them, something synonymous with Chinese New Year celebration. The festivities continued with a small feast and cake cutting ceremony
Managing Director of Southern Lion Sdn Bhd , Mr Tatsuya Horiuchi and R&D Director, Mr Eiji Ogura also celebrated this event together with us. They handed out Ang Pow packets and Gift Bags to all the residents.
Southern Lion Sdn Bhd also donated our products such as toothbrush, toothpaste, shampoo and lotion for the elderly's personal care. Besides that, also contributed are daily needs for the care centre itself such as cooking oil, rice, and much more.
Both Managing Director and R&D Director also have the opportunity to handover a cheque of RM4, 000 which was part of the total contribution is from the entire Southern Lion Sdn Bhd staff. He hoped that the donation would help to cover the cost of the care centre.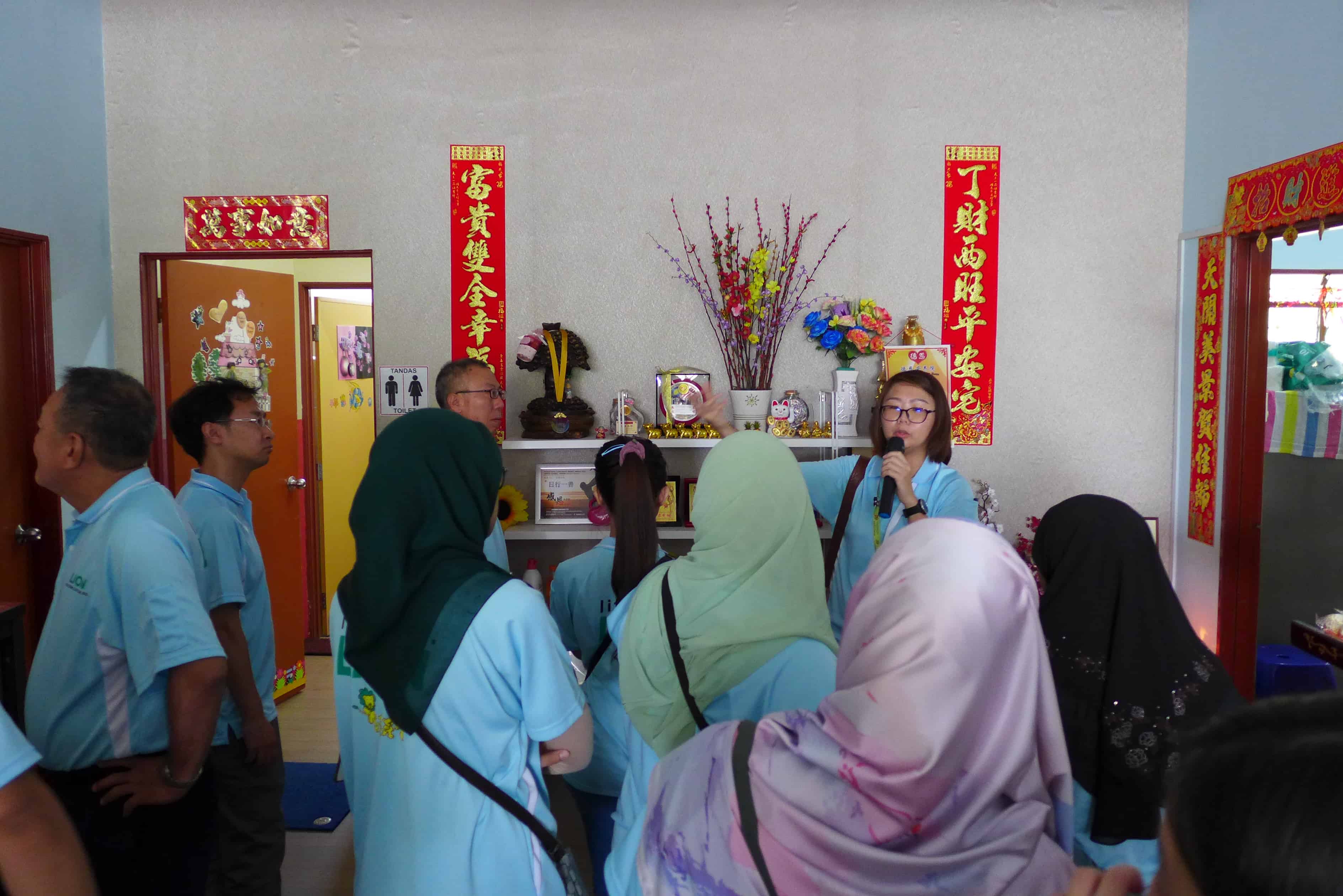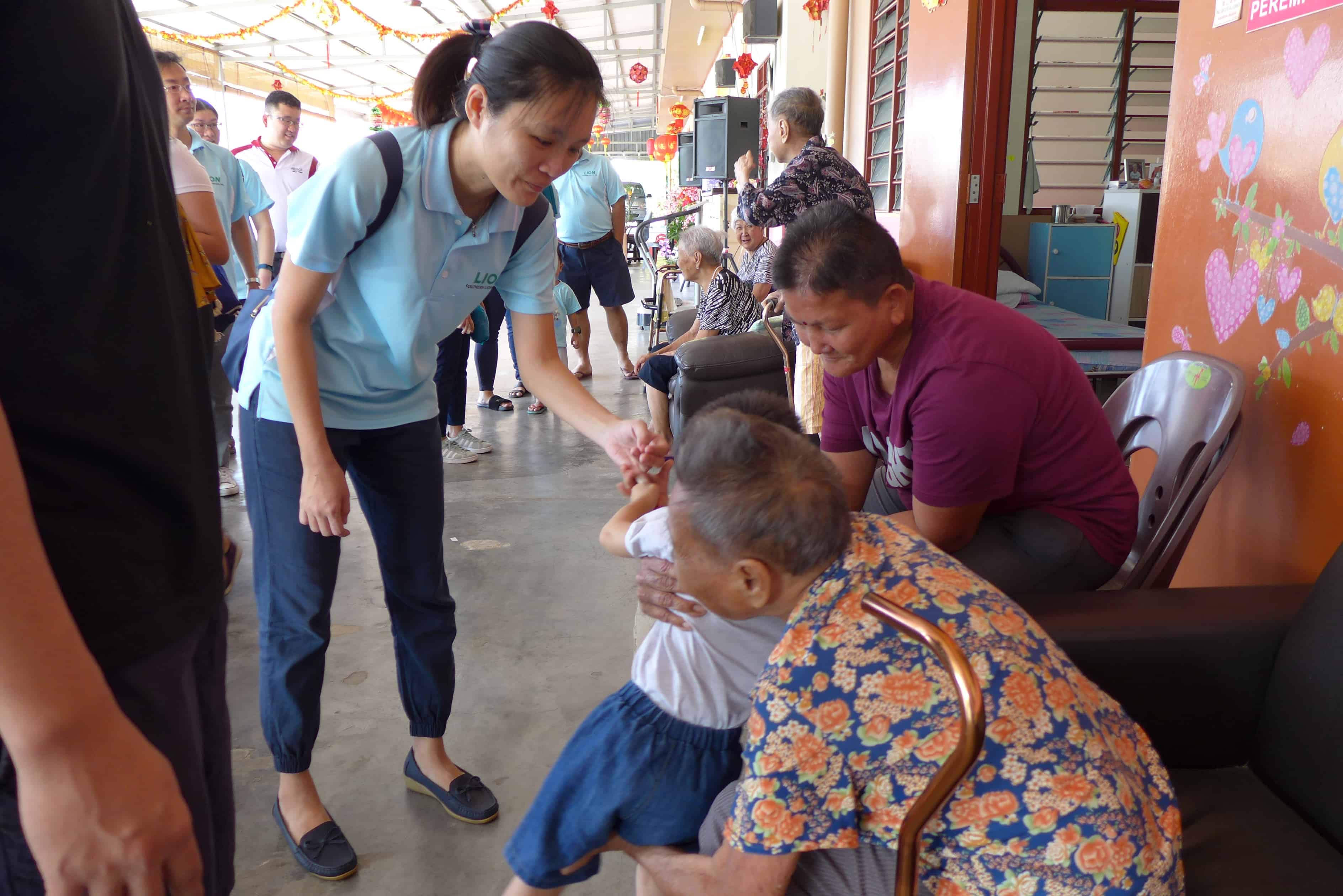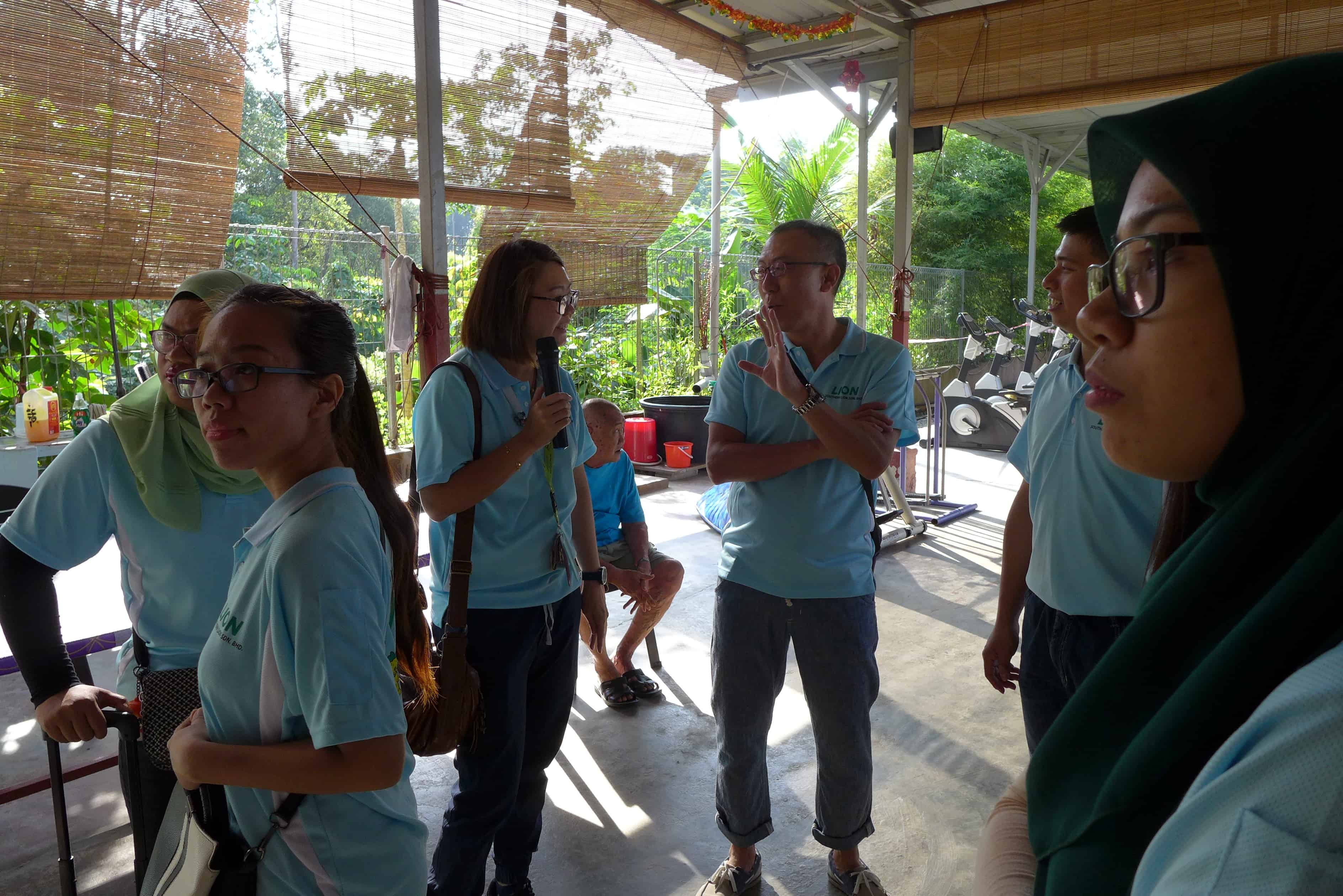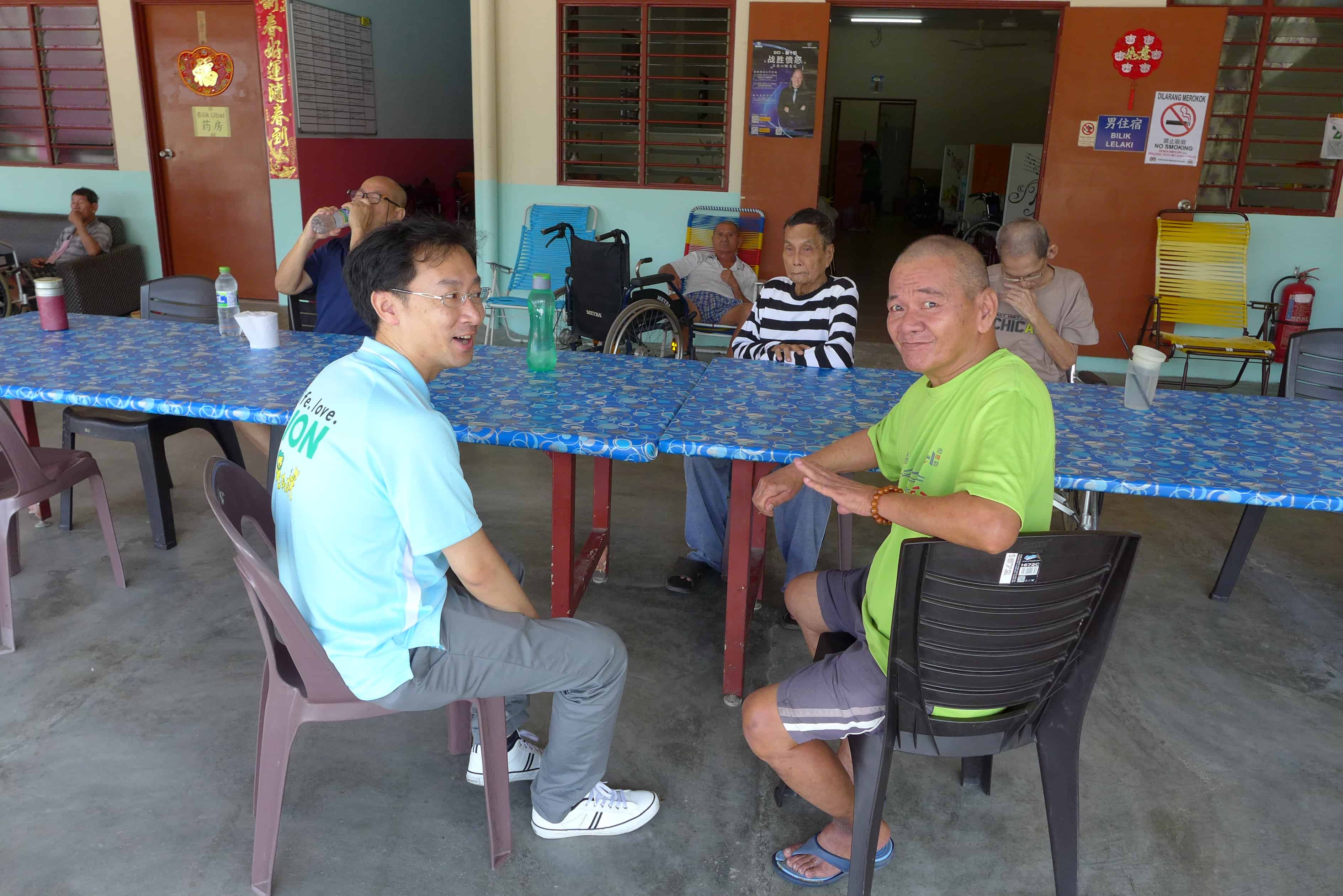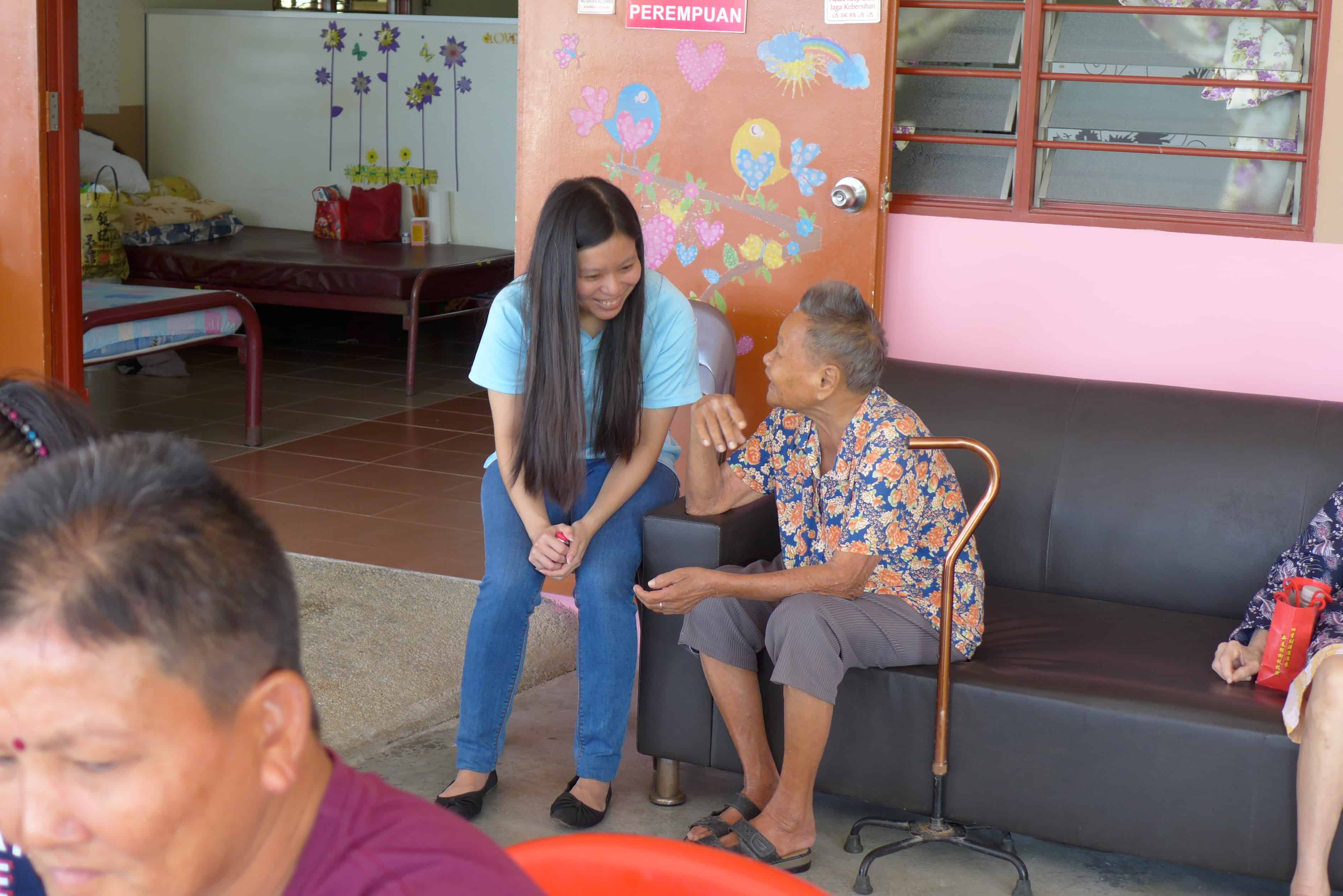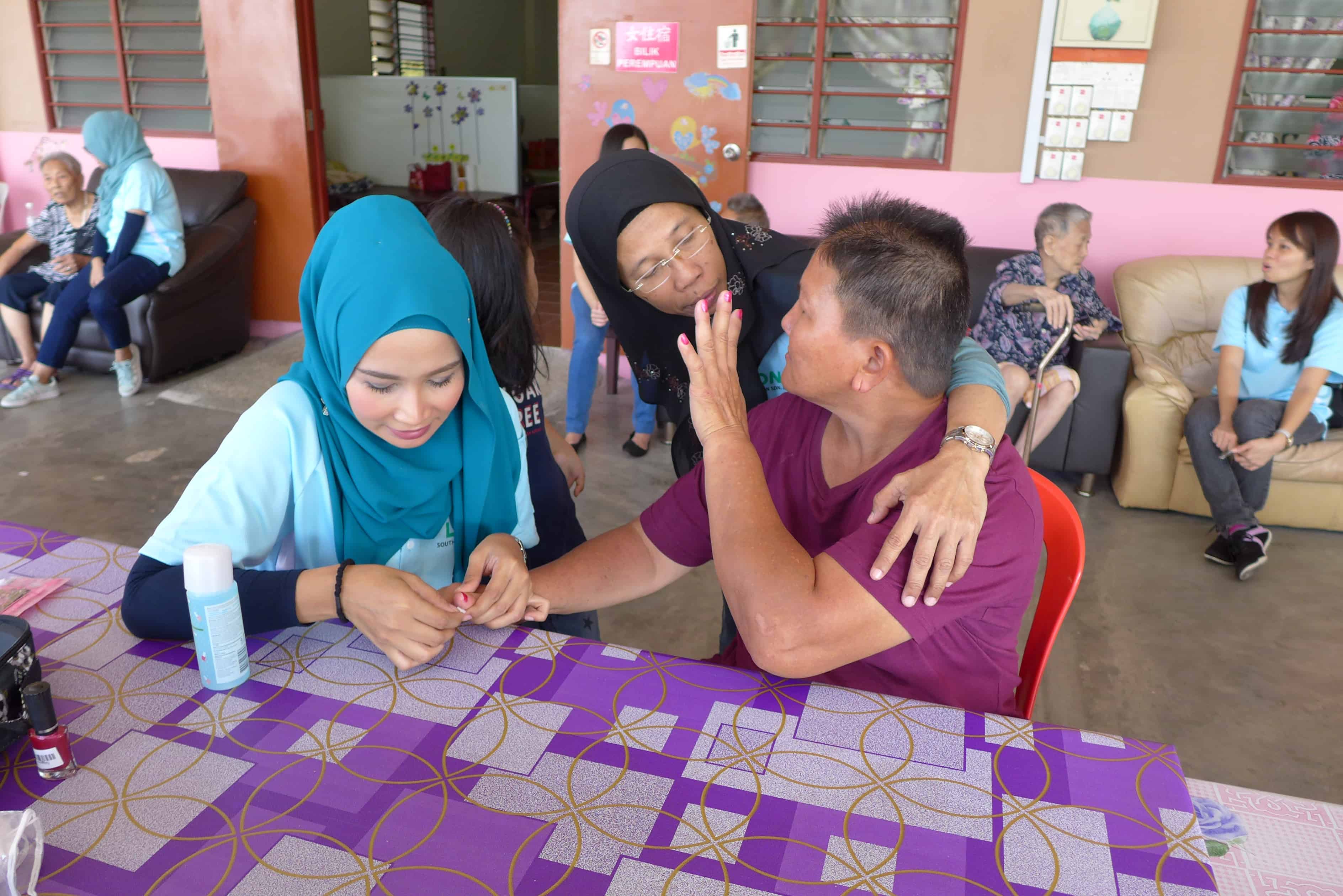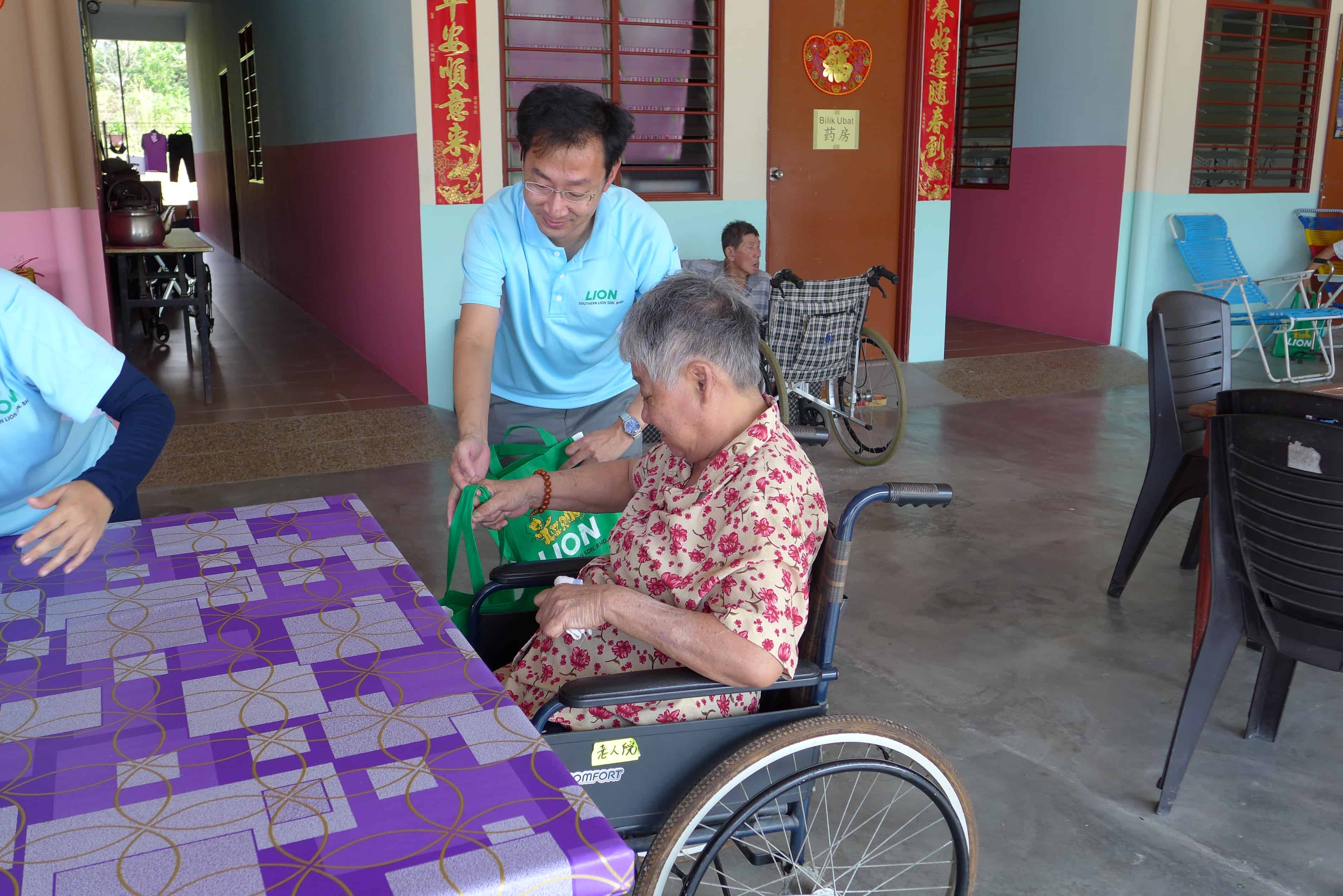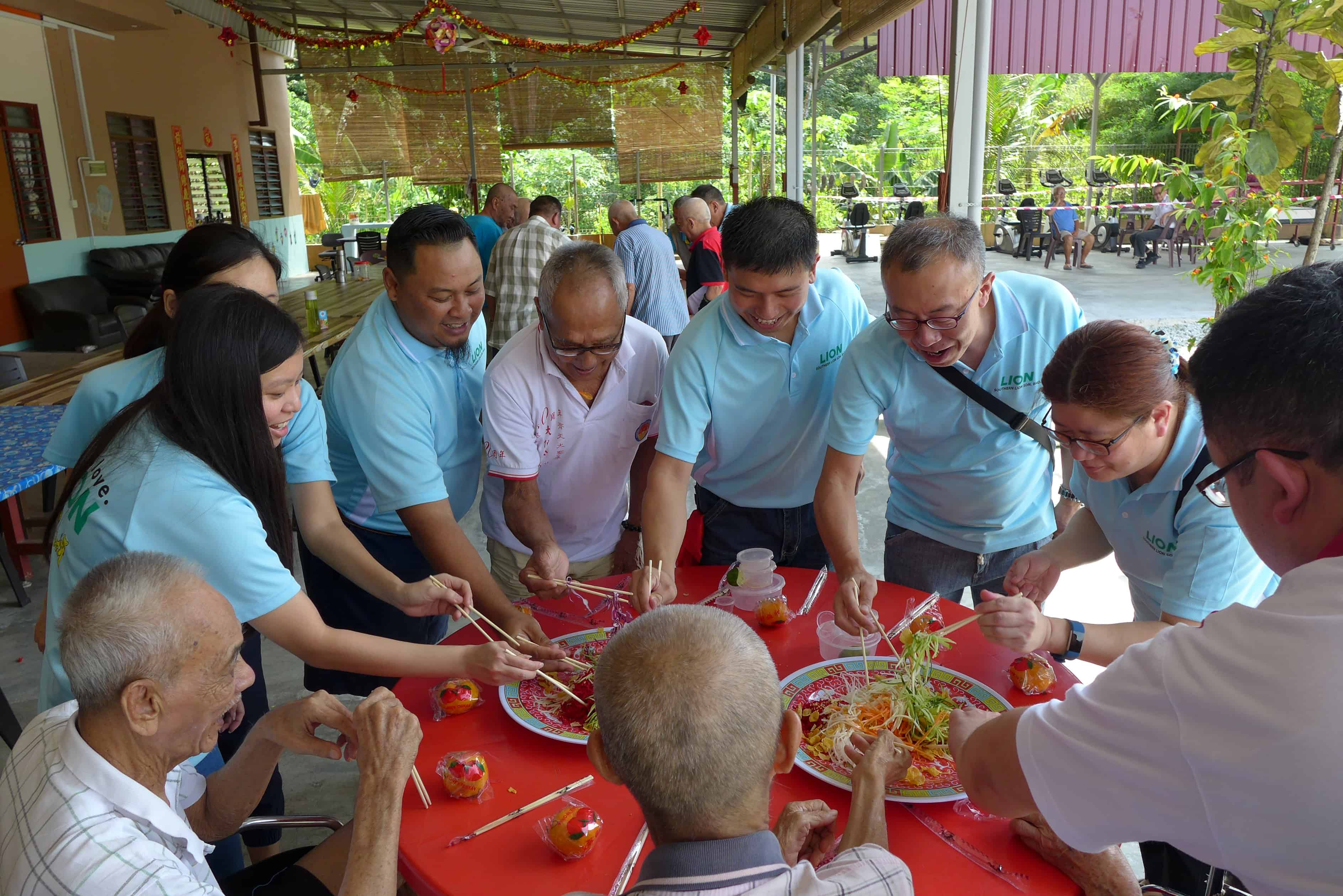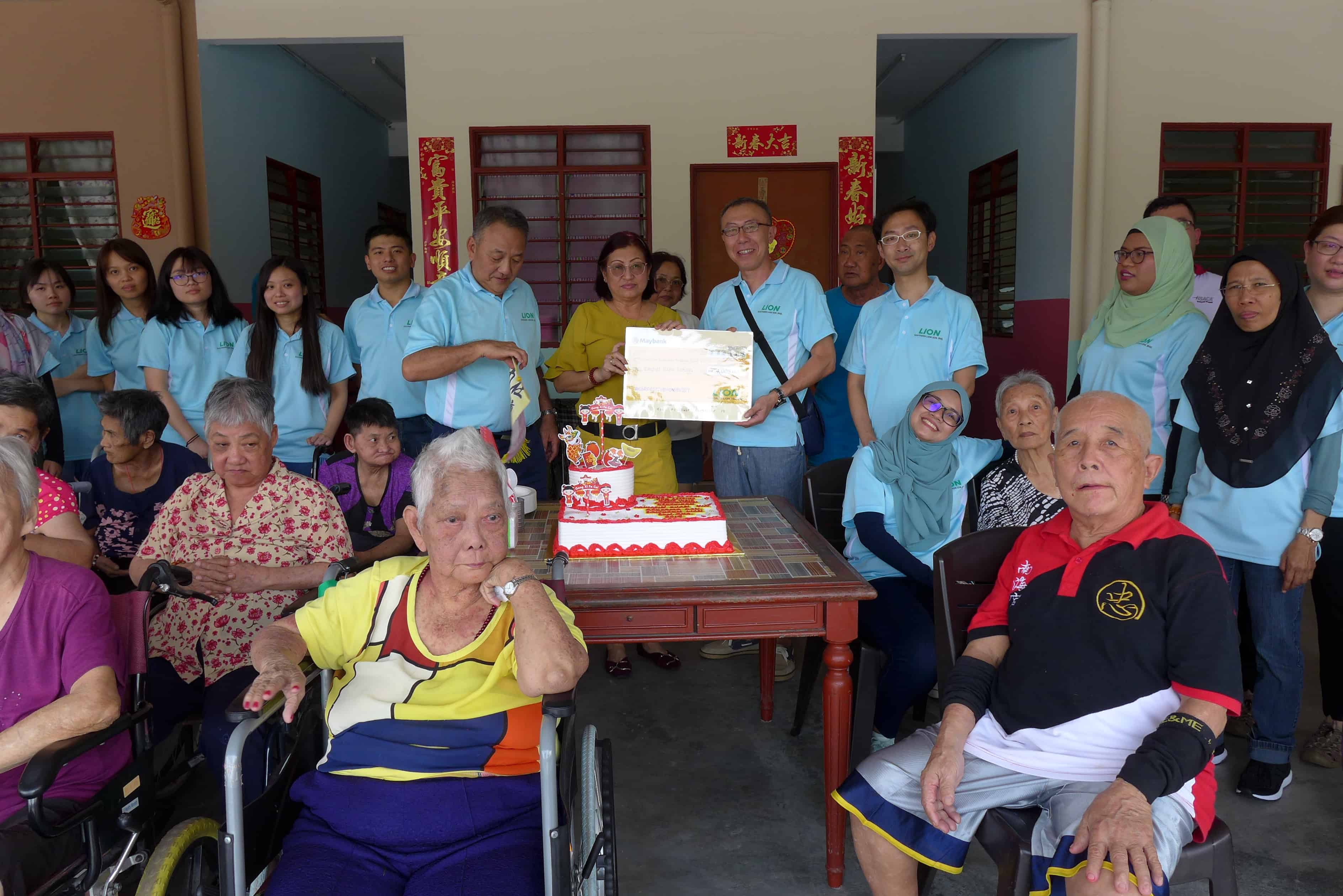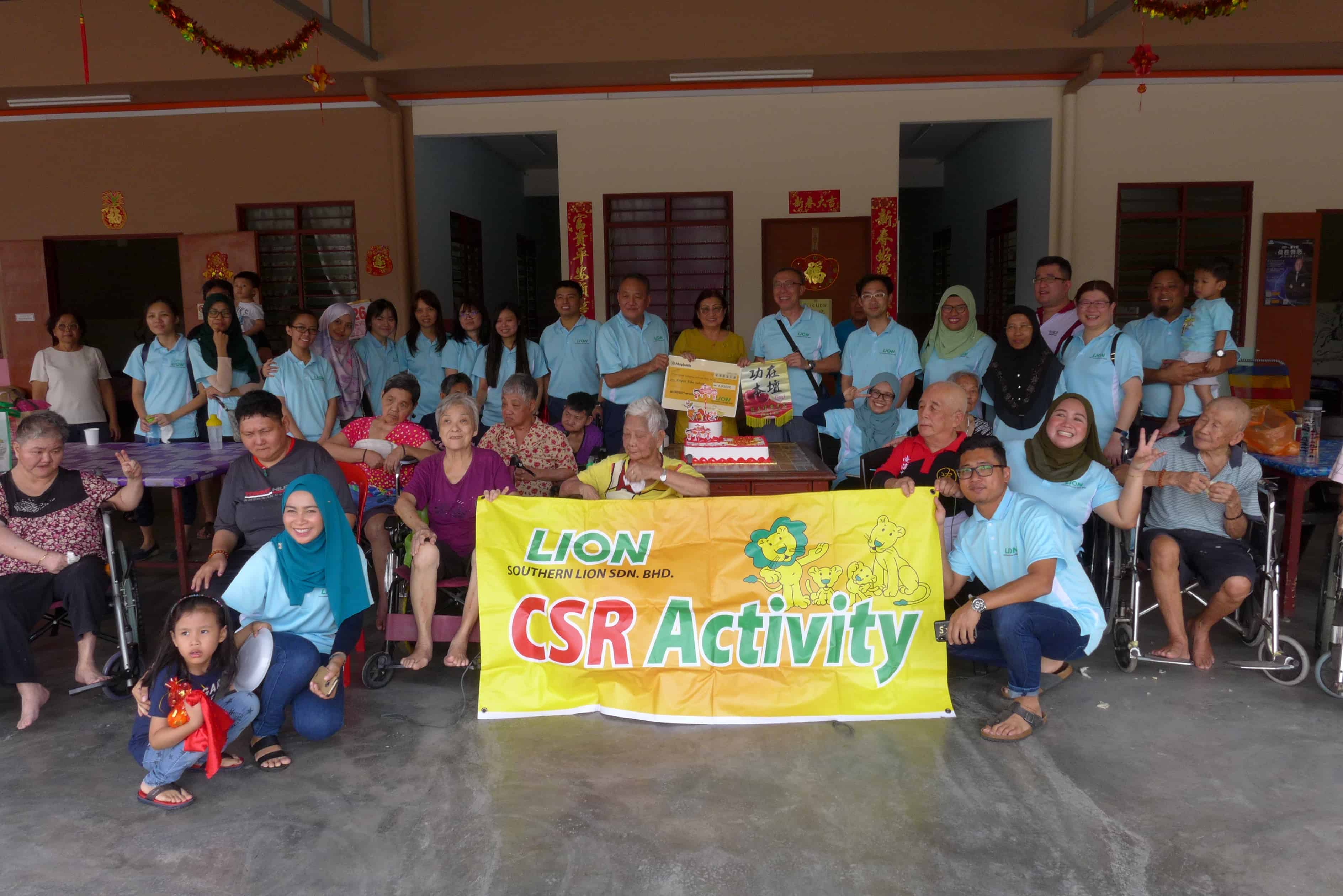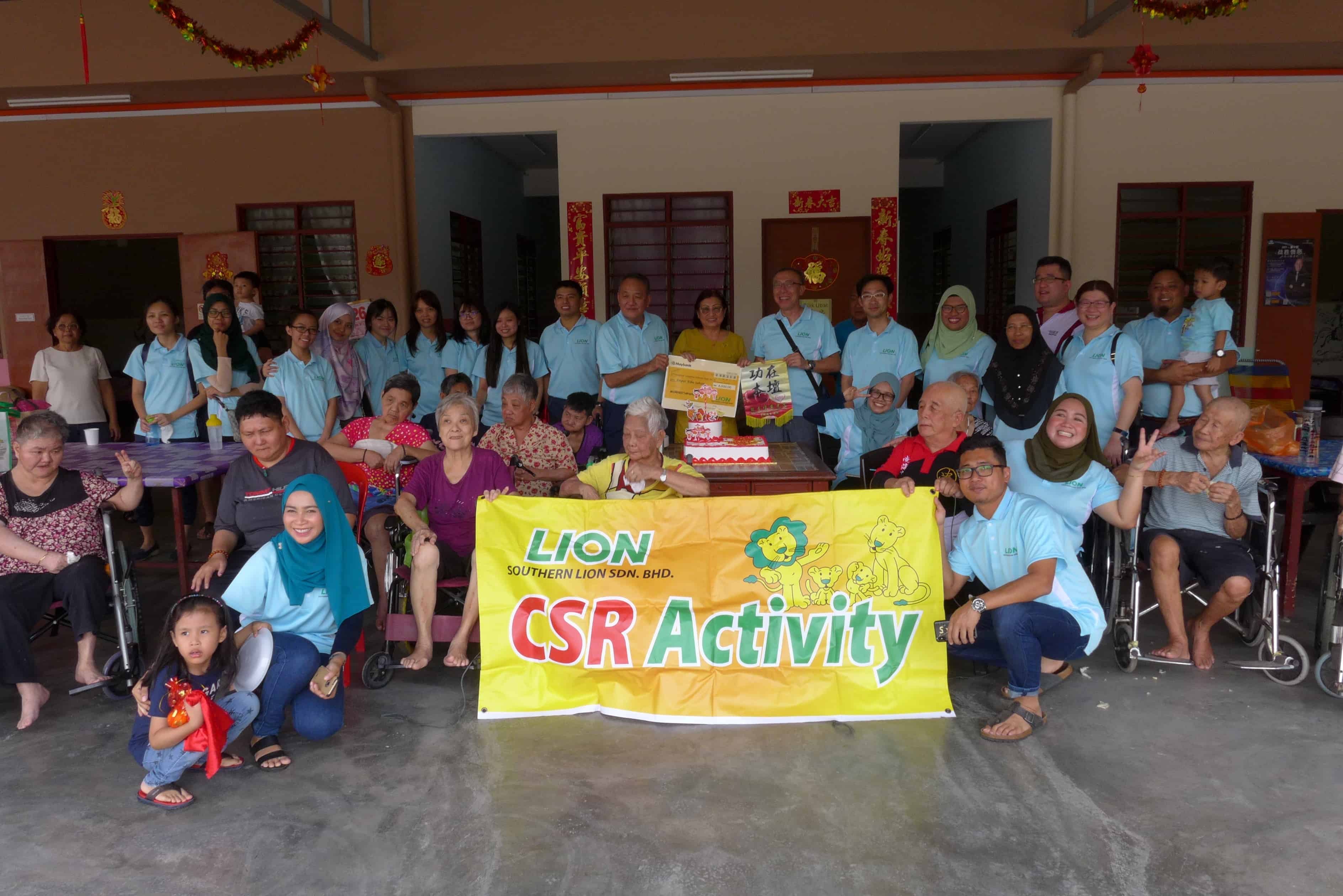 2. 'Semaian Kasih Ramadhan' – A Ramadhan Celebration with Kids from Asrama Kebajikan Ar Rayyan, Kempas.
Kempas, 24/5/2019 – This year, Southern Lion Sdn Bhd has selected Asrama Kebajikan Ar Rayyan in Kempas to celebrate the holy month of Ramadhan together. The program aptly named 'Semaian Kasih Ramadhan' was to nurture the feel of love and togetherness with the kids where the main activity is iftar together with them. During the ceremony, our Managing Director, Mr. Tatsuya Horiuchi together with R&D Director, Mr. Eiji Ogura handed over a mock cheque as a symbol of contribution to the house amounted RM7,600 which contributed by staff and the management. Before the actual Iftar activity, Southern Lion conducted a donation drive within the company. Employees donated cash and also food for the home while the management donated new school uniforms for all of the children. The children from Asrama Kebajikan Ar Rayyan are ages between 7-17 years old and these school uniforms will mean a lot to them. Apart from that, SLSB also donated daily basic necessities such as biscuits, rice, cooking oil and others. Parts of these items are also donated by the staff who are concern with the kids' needs. In order to bring healthier lifestyle, in line with Southern Lion corporate slogan, SLSB also distributed our quality products such as Dobi bleach, Kodomo Lion toothpaste, Emeron shampoo, Systema toothbrush and much more. Before the event end, we celebrated the birthday of one of the children in a cake cu tting ceremony and also distributed Hari Raya packets to all of them.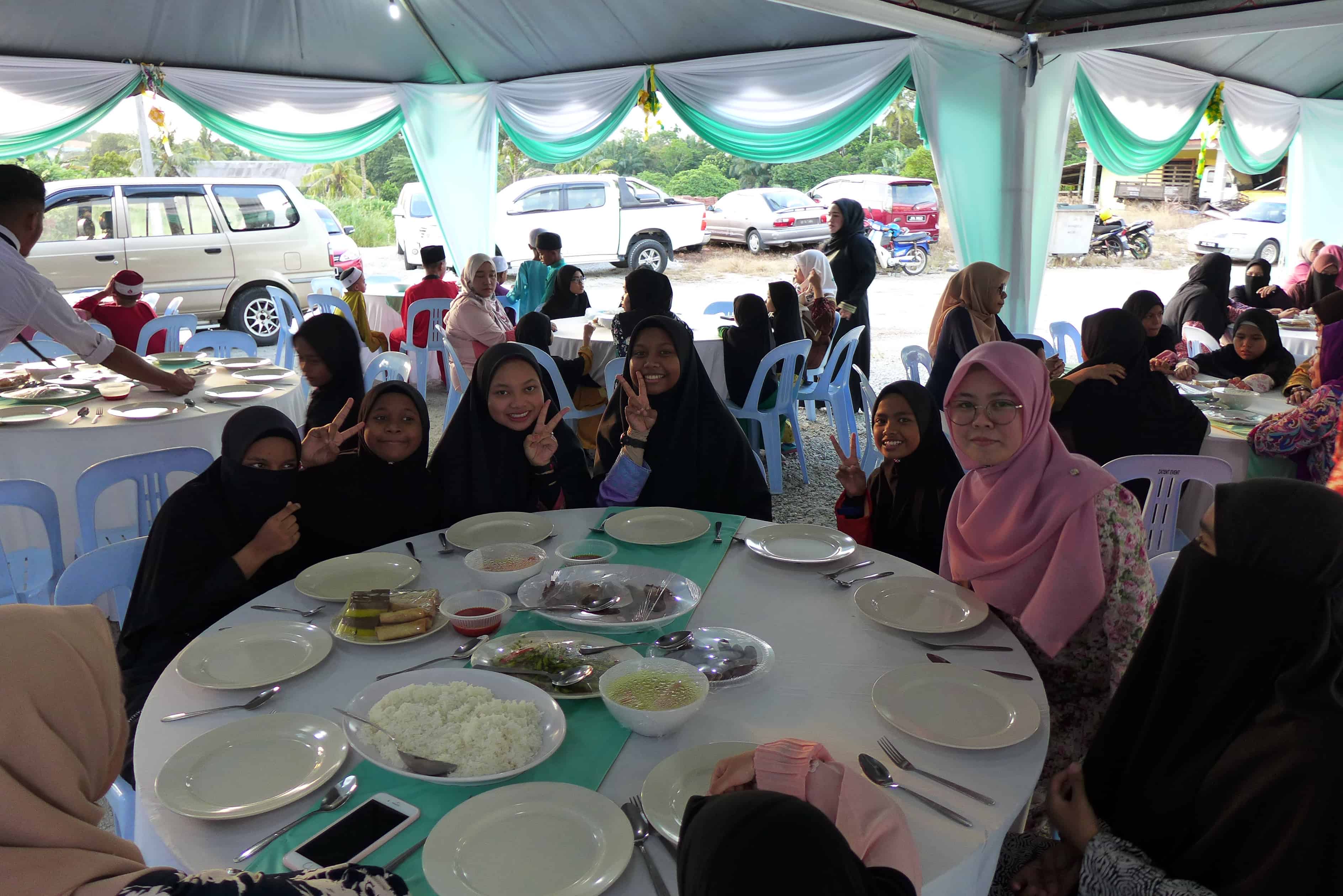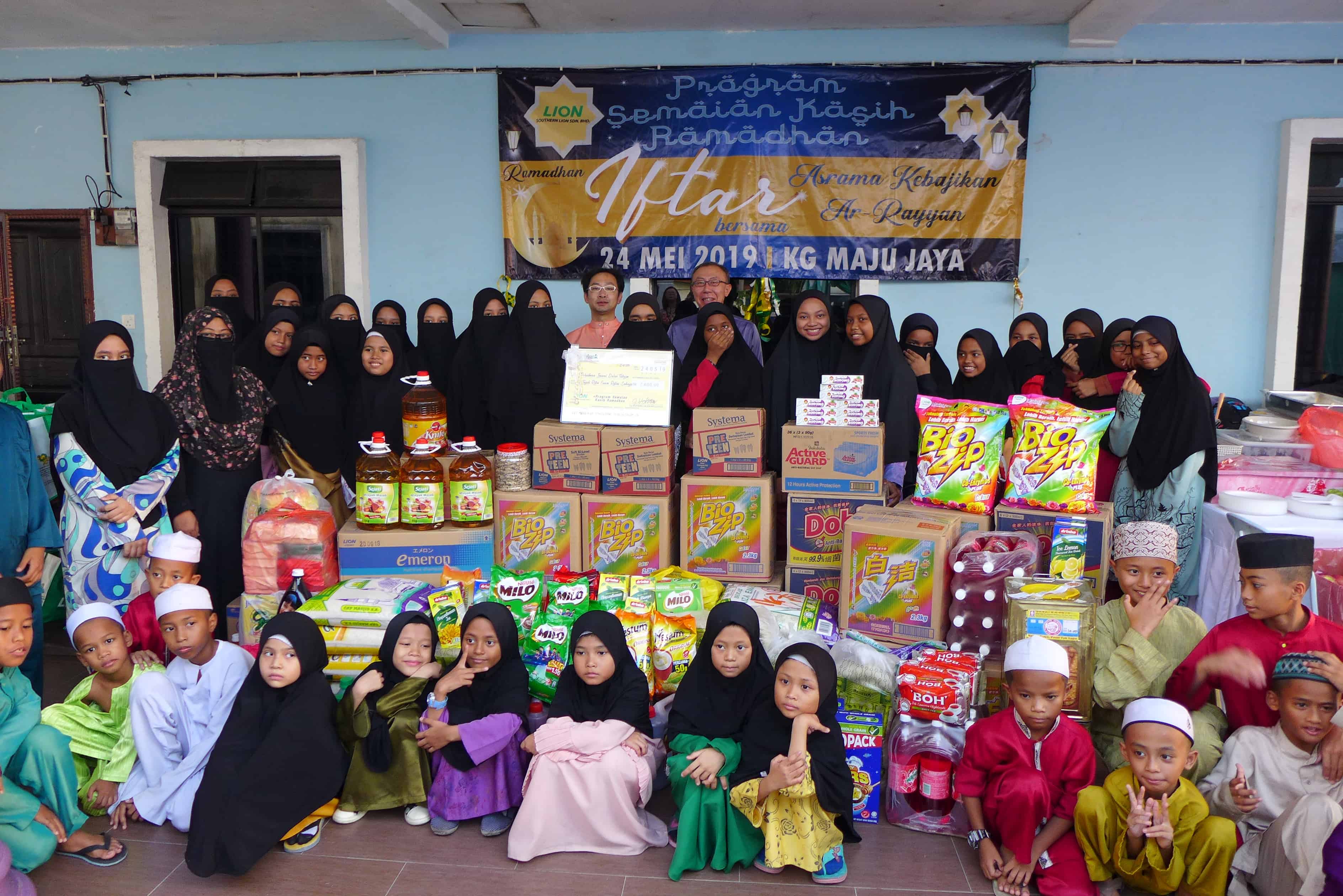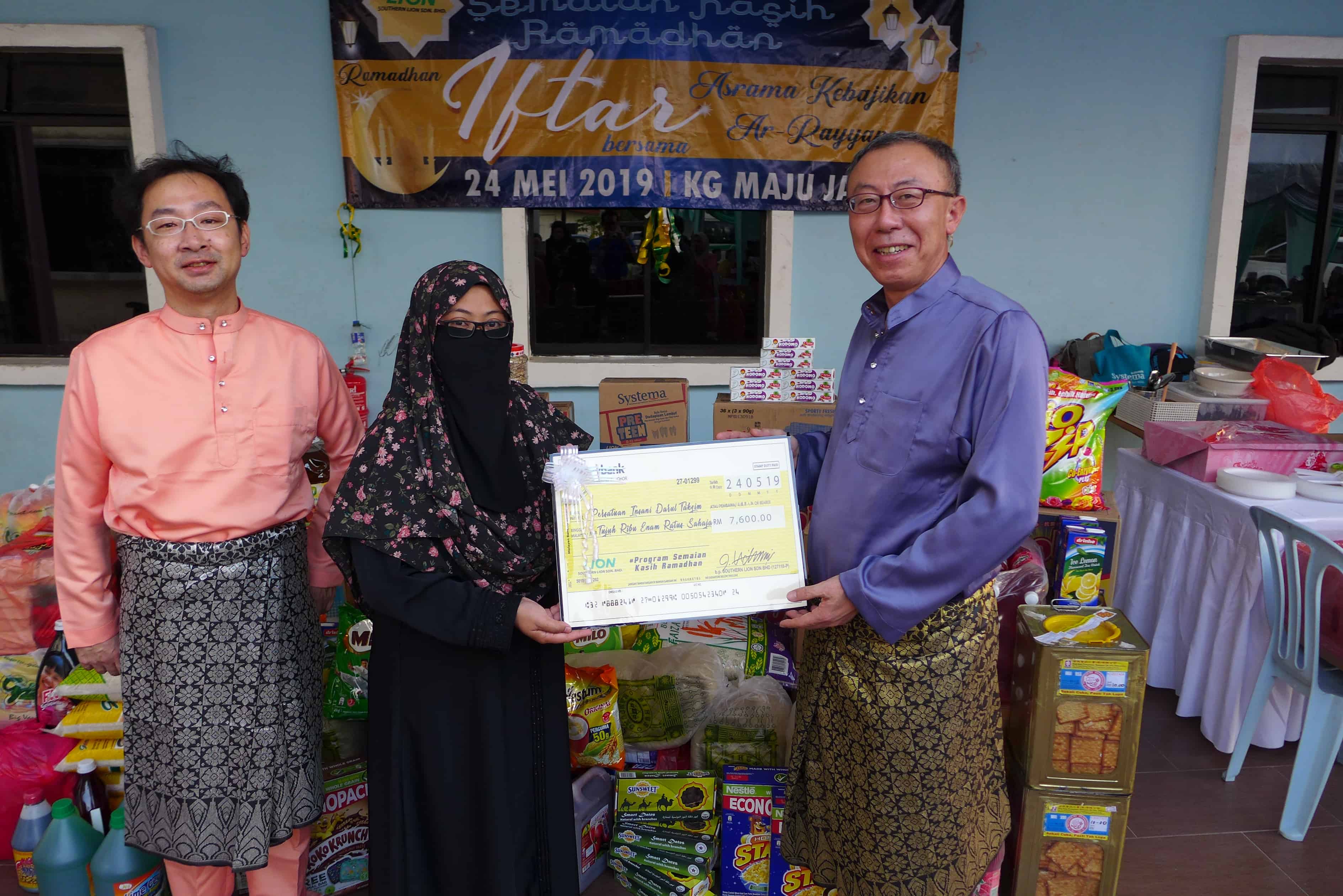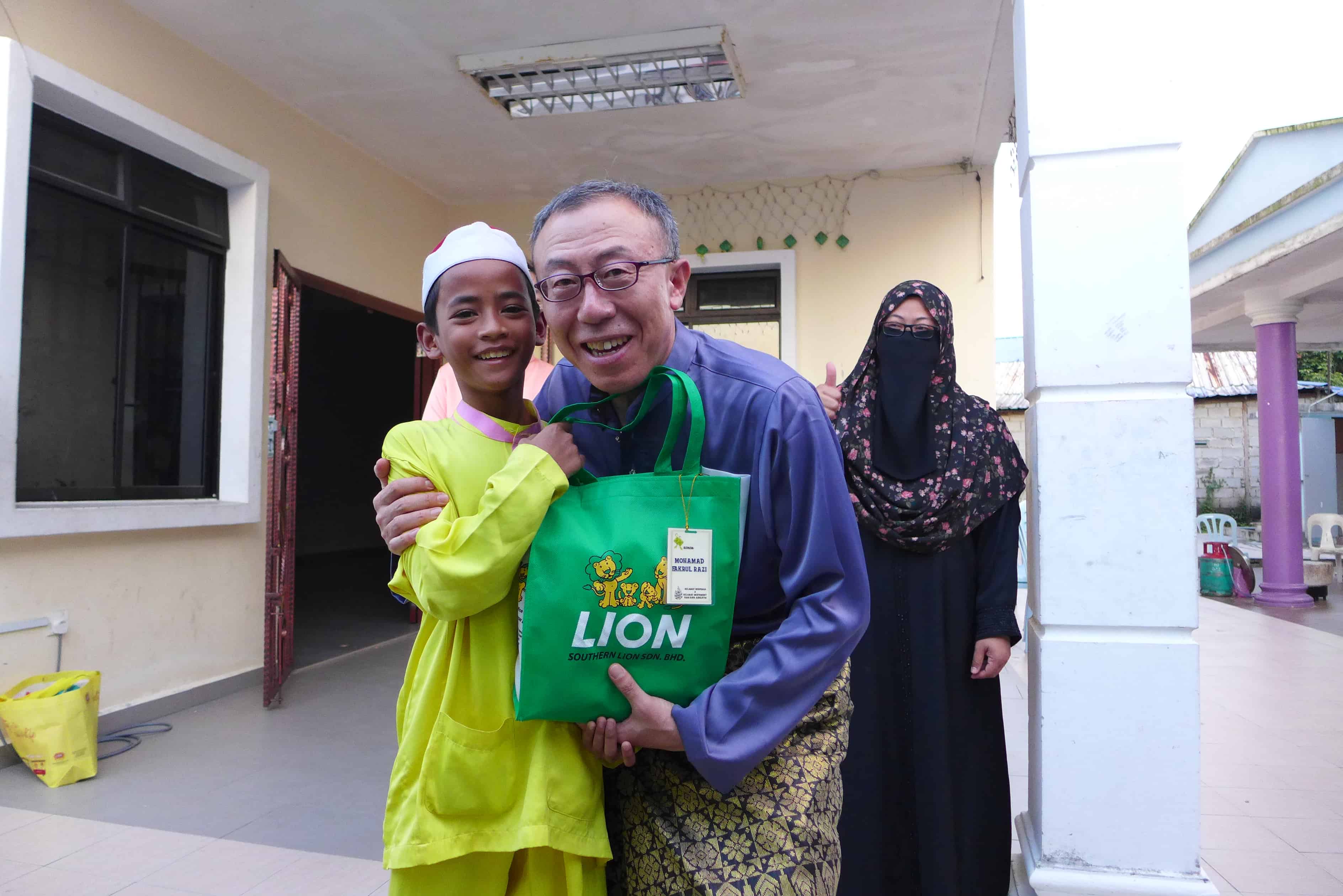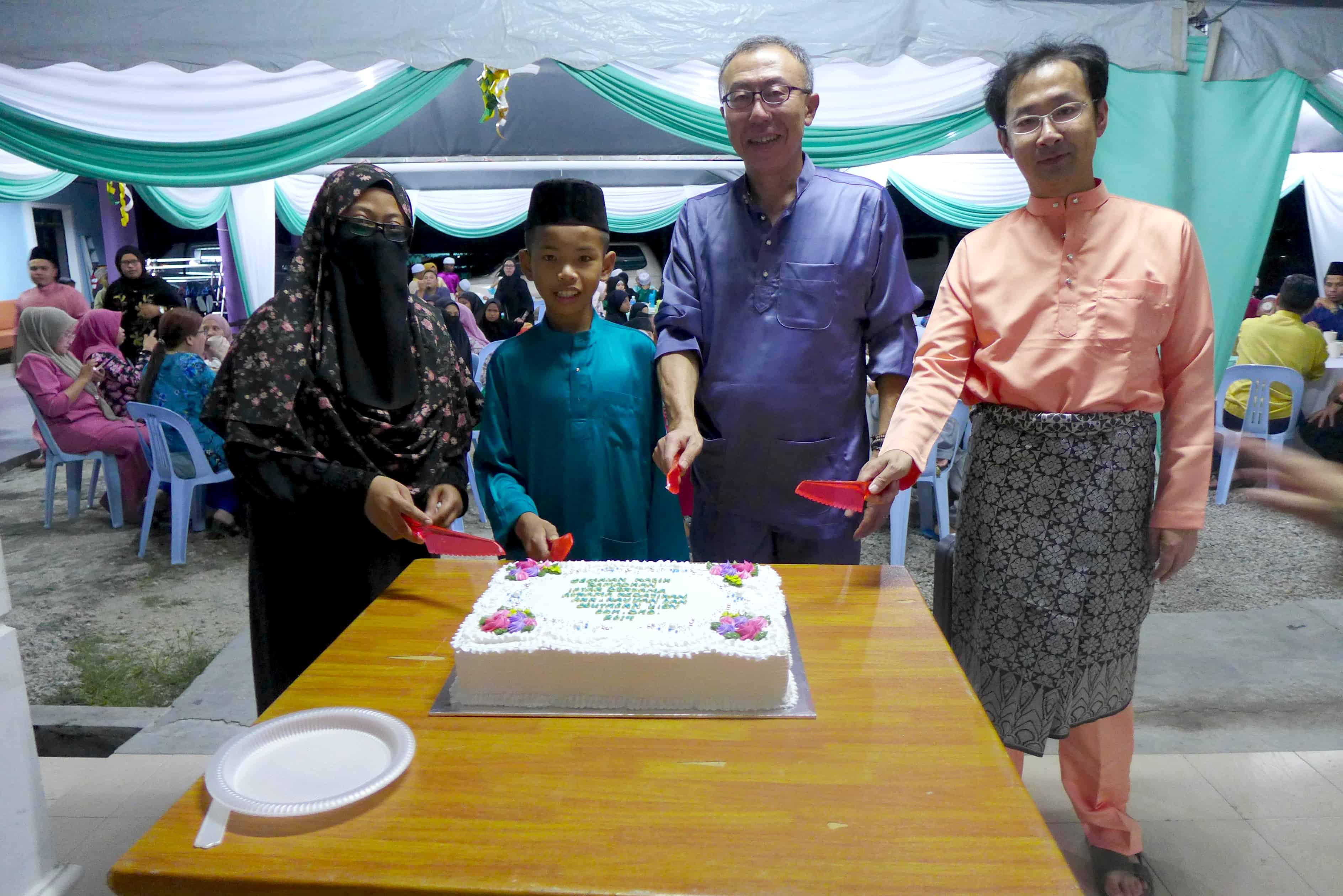 3. Pasir Gudang Chemical Pollution Relief
On 7 March 2019, the illegal dumping activity of chemical substance in Sg Kim Kim in Pasir Gudang affected the residents especially primary school students there. Almost 2,775 people affected by the incident were admitted to the hospital for further treatment. Approximately 111 schools were closed to prevent the kids being severely affected by the chemical pollution. Concerned with the impact of this unfortunate incident, Southern Lion took the initiative to donate basic necessities to the victims and volunteers. We donated lunchboxes to the medical staff and first responders who worked non-stop and also food sucg as cereal, 3-in-1 drinks and biscuits. We also donated our Shokubutsu Active Guard Liquid Hand Wash to be distributed to the disaster relief centers located in Pasir Gudang. In addition to that, we also donated our products to be distributed to the victims via Persatuan Bulan Sabit Merah (PBSM) Cawangan Johor.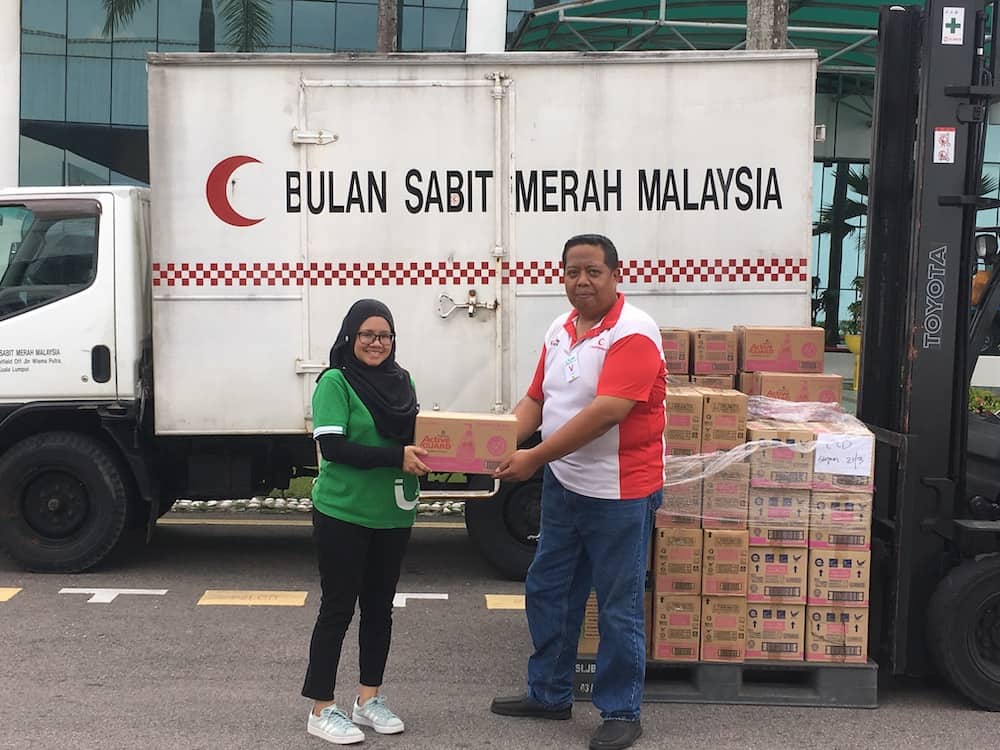 4. 4th Malaysian Dental Therapists' Scientific Conference 2019
The 4th Malaysian Dental Therapists' Scientific Conference 2019 was held from the 5- 7th April 2019 at Berjaya Times Square, Kuala Lumpur. Southern Lion participated as one of the main sponsors for the event. We were one of the exhibitors and promoted our newly launched Systema Toothpaste range, among others. A total of 450 dental therapists from all over Malaysia participated in this conference.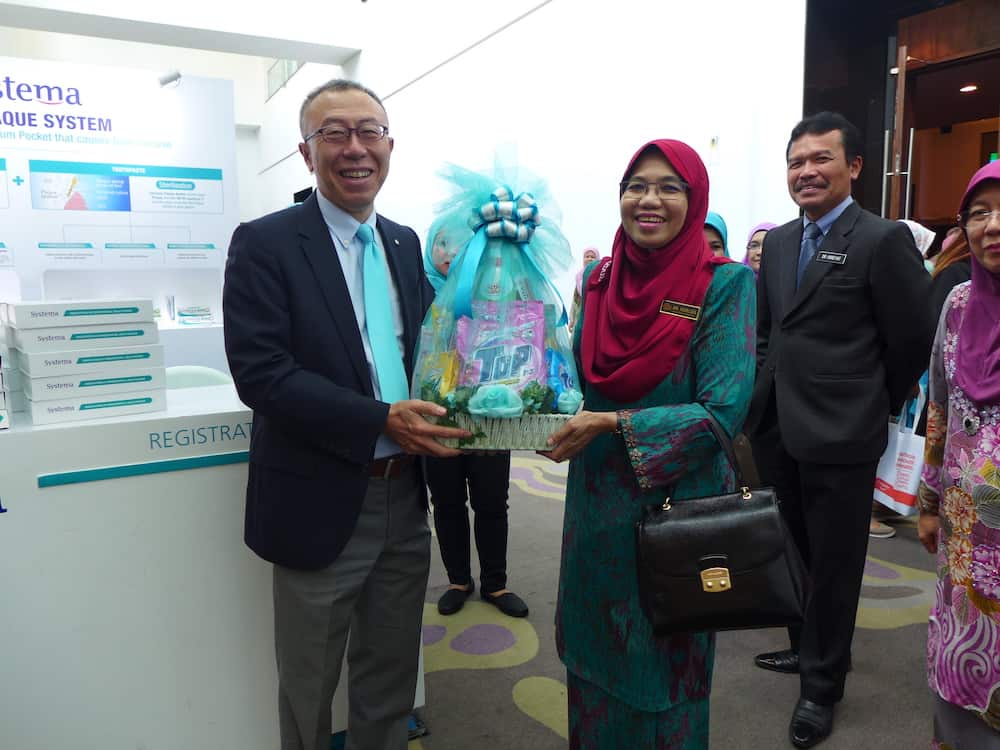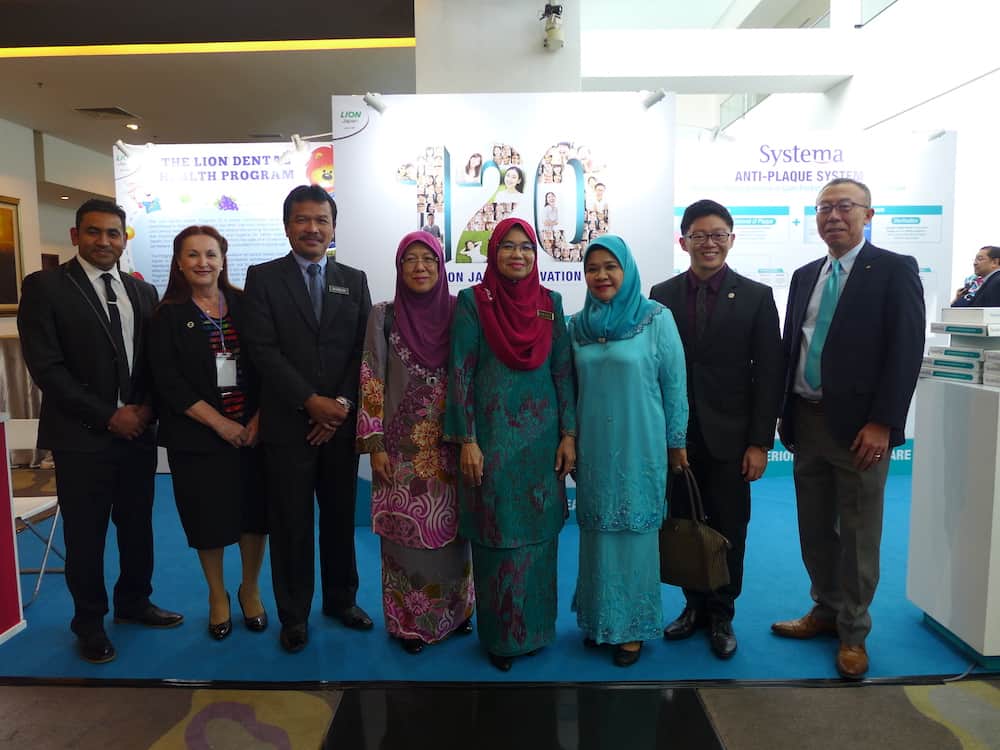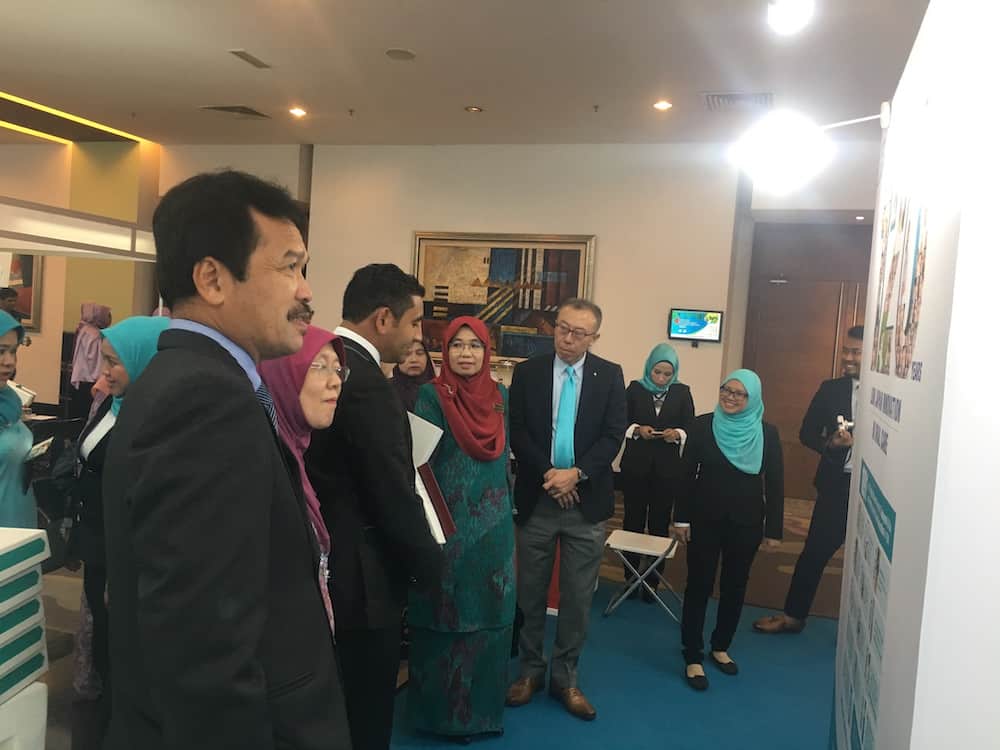 5. Malaysian International Dental Exhibition & Conference (MIDEC)
MIDEC is an annual activity organized by the Malaysian Dental Association (MDA). This year it was held from 11th until 13th July 2019 in Kuala Lumpur Convention Center. MIDEC 2019 is proud to claim to be the largest dental exhibition ever held in Malaysia. As one of the exhibitors, Southern Lion brought a new technology from Japan, a machine to detect plaque on teeth. This machine helps visitors to identify where is the common location of plaque accumulated on their teeth.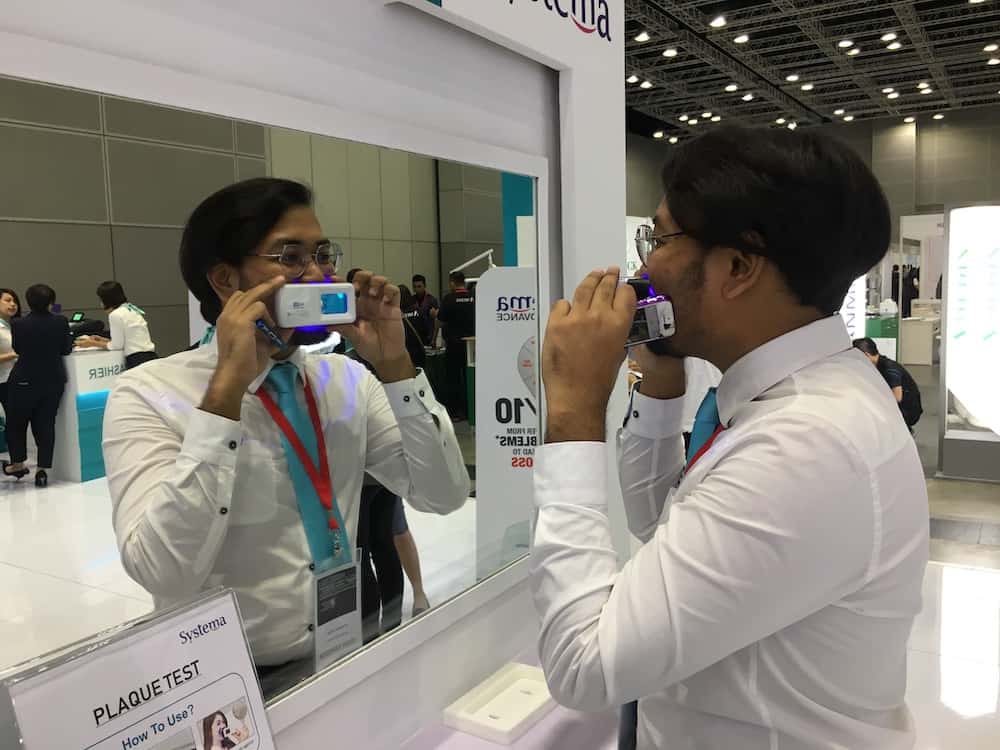 6. Asian Conference of Oral Health Promotion for School Children 2019 (ACOHPSC)
Southern Lion Sdn. Bhd. is widely known by local for our Lion Dental Health with the objective to create awareness among the public on the importance of maintaining good oral hygiene for better overall health. The program is targeted at children from the ages of 4-12 years as we believe that good oral hygiene must be cultivated from a young age. In line with the objective of ACOHPSC, Southern Lion Oral Care team participated in this program and together strive to achieve the ACOHPSC objectives.
The first Asian Conference of Oral Health Promotion for School Children was held in Japan in 2001. This biennial program has been held in different countries around Asia ever since. ACOHPSC provides a great platform for leaders, academics, researchers, industry, and dental professionals from Asia and beyond, to exchange ideas and share experiences such on new strategies for the prevention of oral disease and for enhancing oral health service delivery, especially for school children.
This year Malaysia is the host for the 10th ACOHPSC, which is held on 20 – 21 September 2019 at the Wembley – A St. Giles Hotel in Penang with the theme 'Future Smile Begins Today'. The conference will be scheduled with variety sessions which include keynote speakers, symposium, forum, country report as well as and poster presentations from various countries.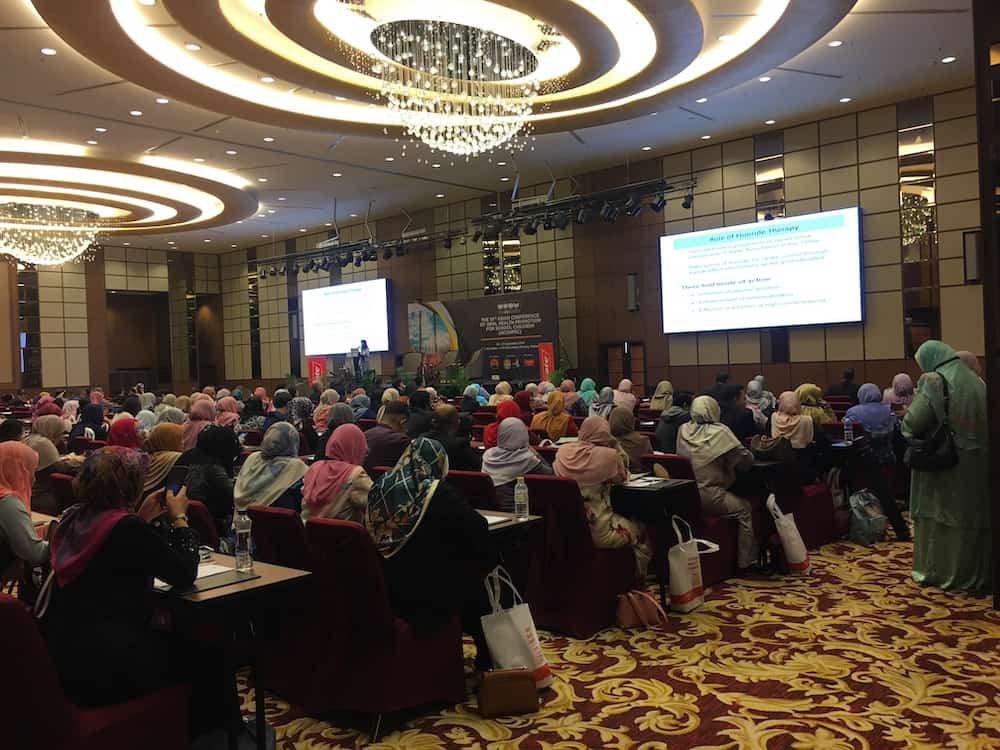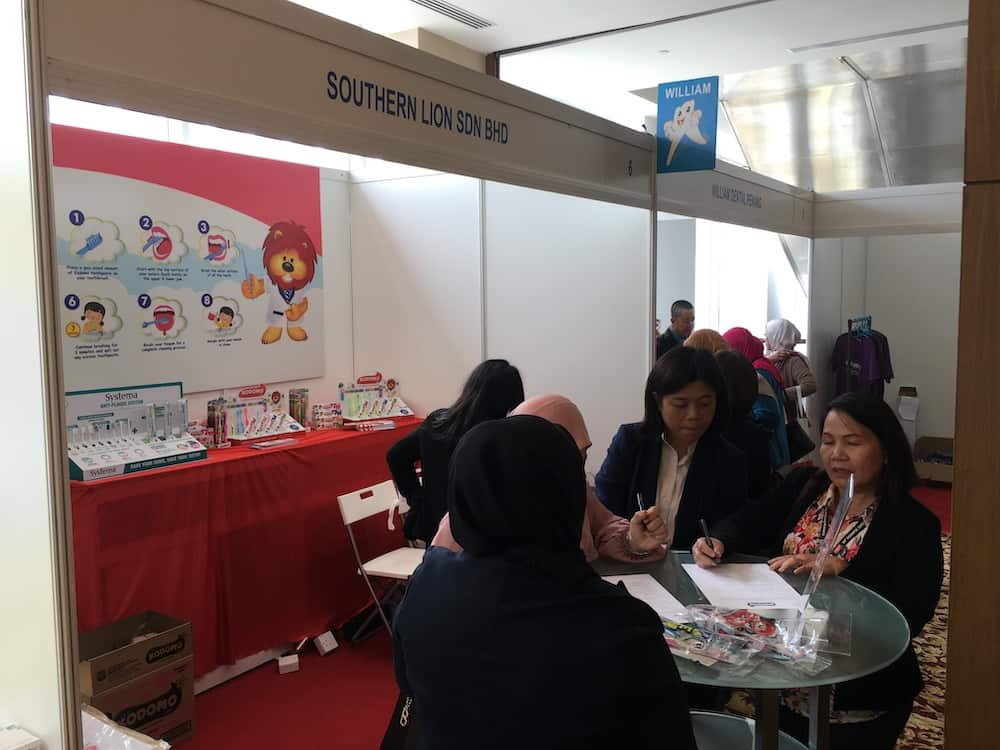 7. Shokubutsu 'You're My Pink Reason' Campaign
Johor Bahru, 31 October 2019 – Breast cancer is cancer that forms in the cells of the breasts.
Breast cancer can occur in both men and women, but it's far more common in women. Breast cancer survival rates have increased, and the number of deaths associated with this disease is steadily declining, largely due to factors such as earlier detection, a new personalized approach to treatment and a better understanding of the disease. Breast cancer is a major cancer among women in Malaysia and followed by cervical cancer. About 1 in 20 women are at risk of breast cancer.
In conjunction with Pinktober, October, the month of breast cancer awareness, Shokubutsu held the 'You're My Pink Reason' campaign and provided free breast check-up for both male and female staff in the Corporate Office & Factory of Southern Lion Sdn Bhd here in Johor Bahru. The personnel from National Cancer Society Malaysia (NCSM) helped to conduct the breast examination and also taught them how to do the breast self-check because prevention is better than cure. A talk on breast cancer detection and prevention was also conducted by Dr Dalilah Kamaruddin, NCSM's Head of Cancer & Health Screening Clinic. In addition, a free health check-up for Body Mass Index (BMI), blood glucose level and blood pressure were also conducted on the same day.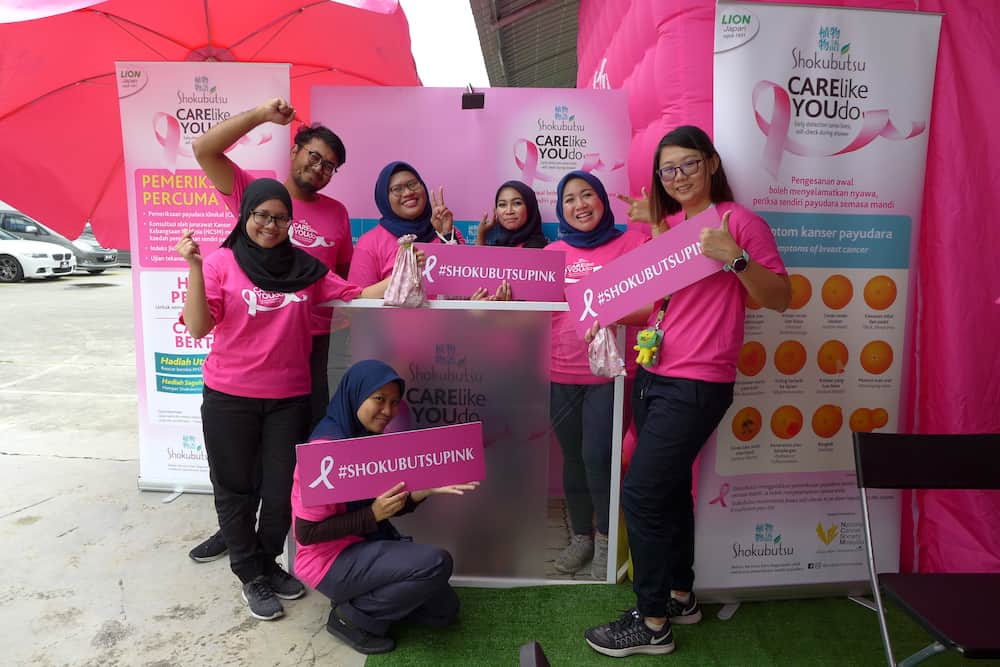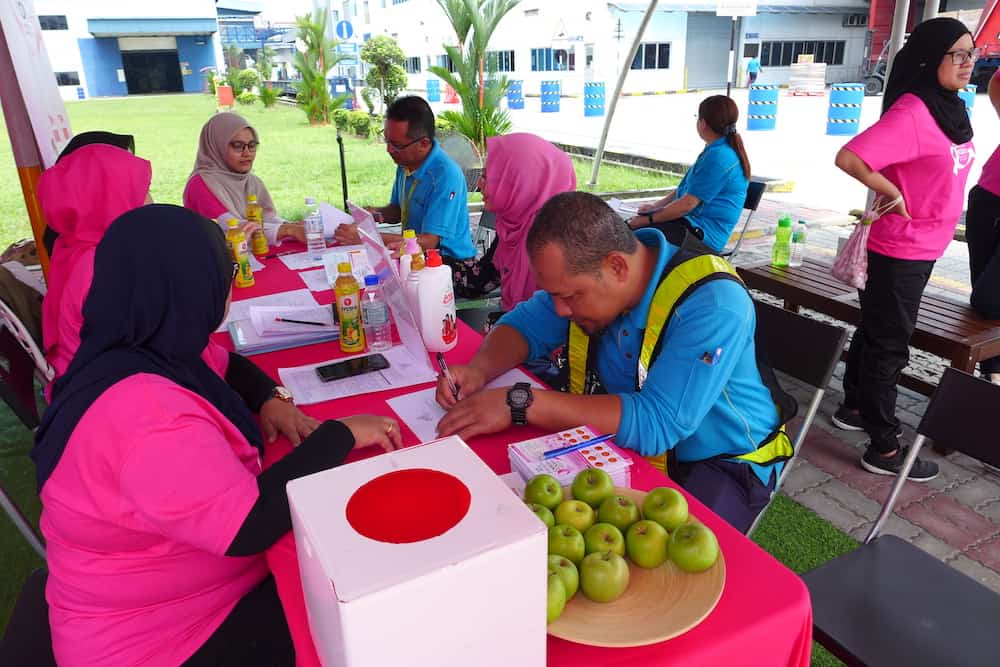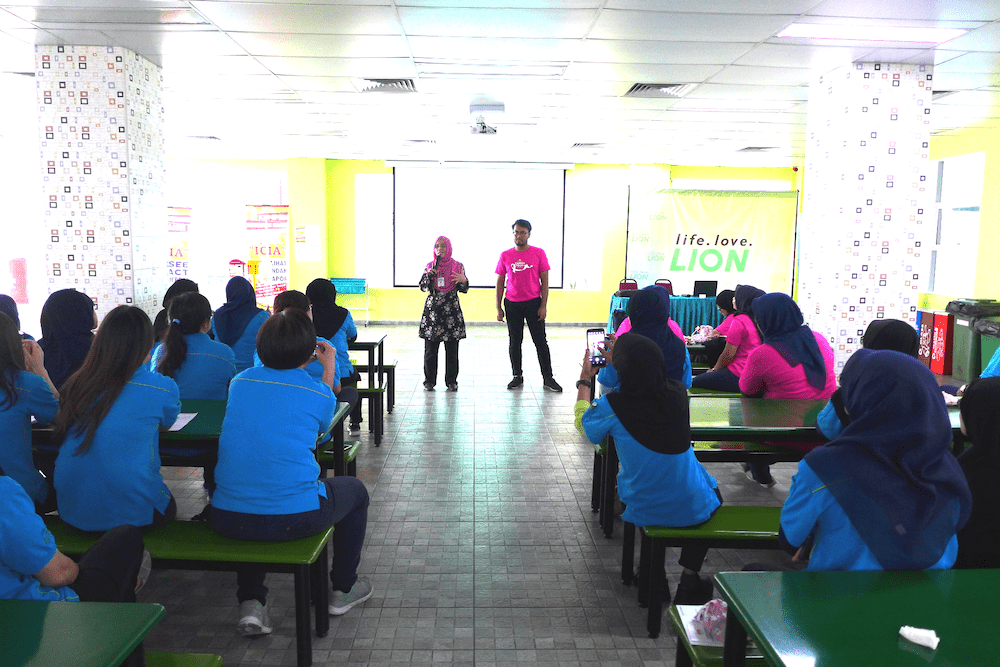 8. Spartan Race: The Endurance Challenge for Southern Lion Staff
16 November 2019, Johor Bahru – This year our TOP High Performance Liquid Odour Buster is the official fabric care partner for the Spartan Race Malaysia. The Spartan Race is a series of obstacle races of various distance and difficulty and has participants from all over the world. The obstacle races are challenging and by the time the participants reach the finish line, they'll be dripping in sweat and covered in mud and grime. Lion Corporation Japan developed the newly enhanced TOP High Performance Liquid Odour Buster that can remove unpleasant sweat odour with innovative detergent technology.
Southern Lion is focused in engaging our employees with the community and encouraging an active, well-rounded lifestyle for all. The organizer creates a special 5km track exclusively for Southern Lion employees. They took this opportunity to not only challenge their personal endurance and team spirit but also to further challenge our own product, the new TOP High Performance Liquid Odour Buster.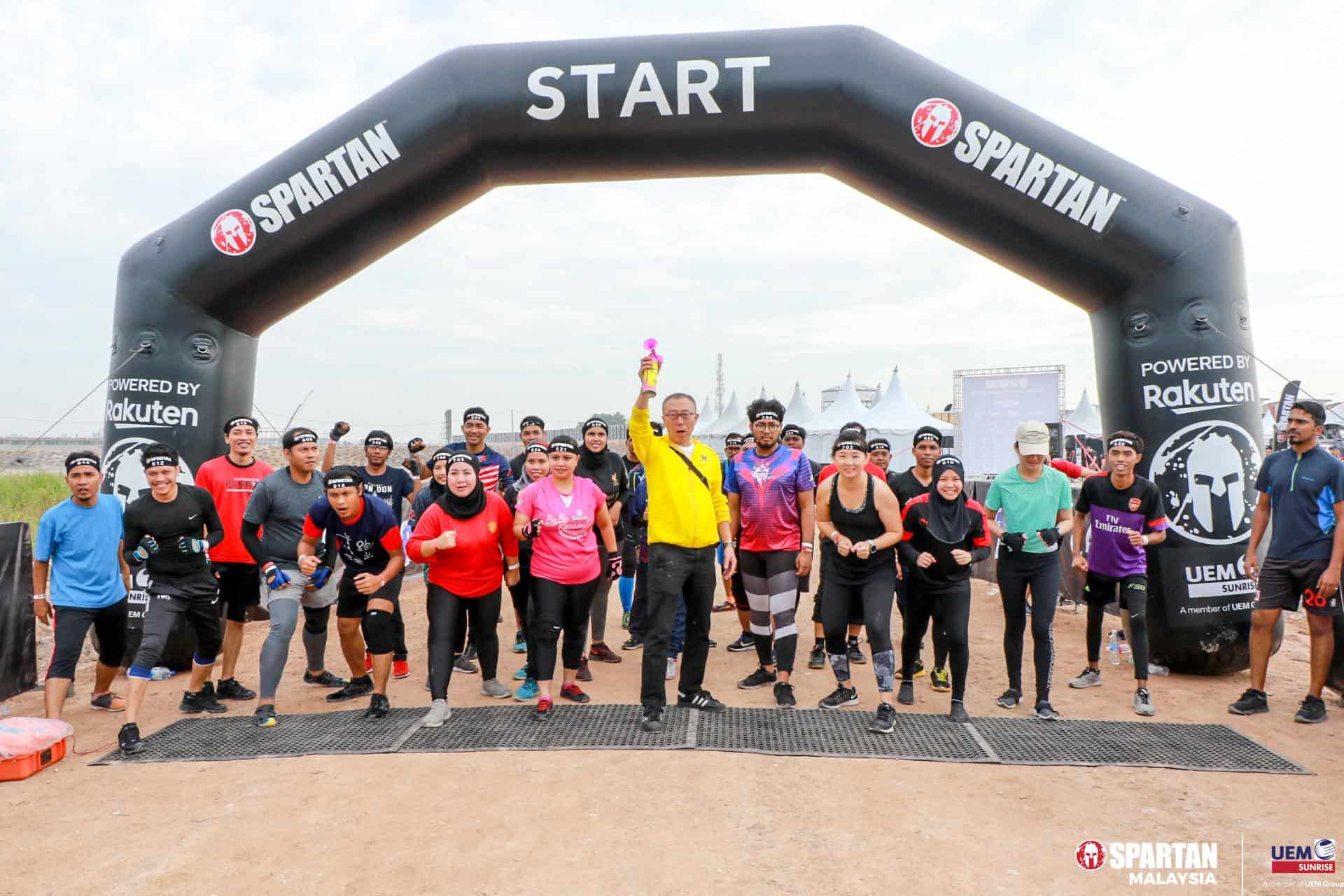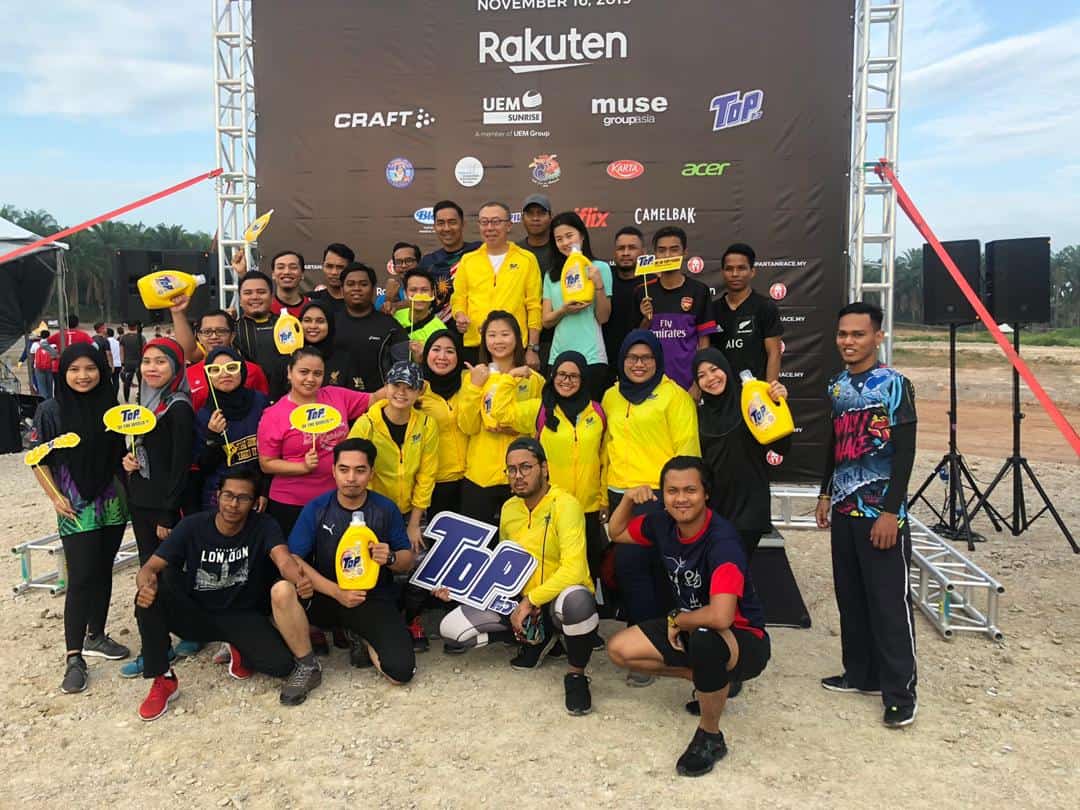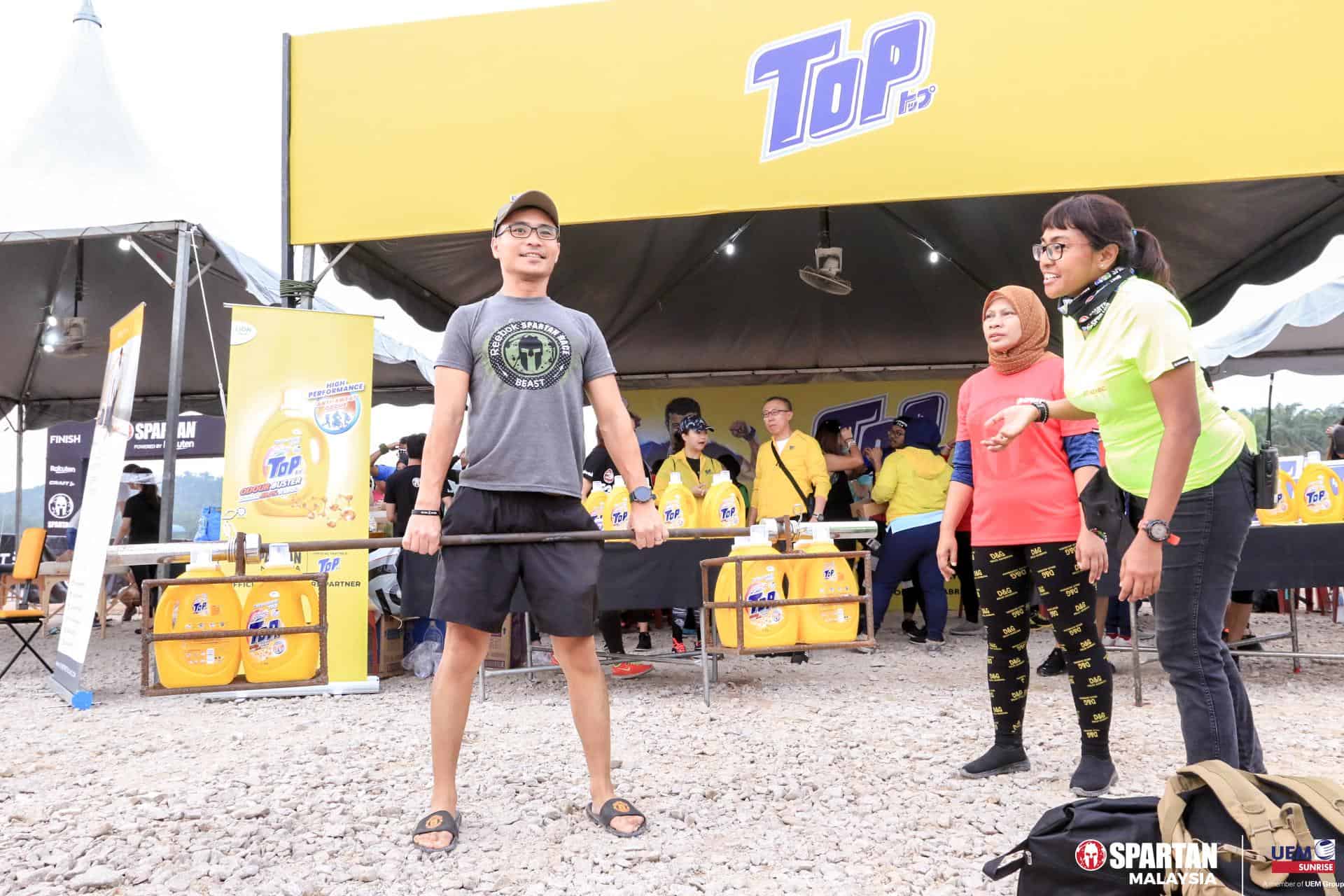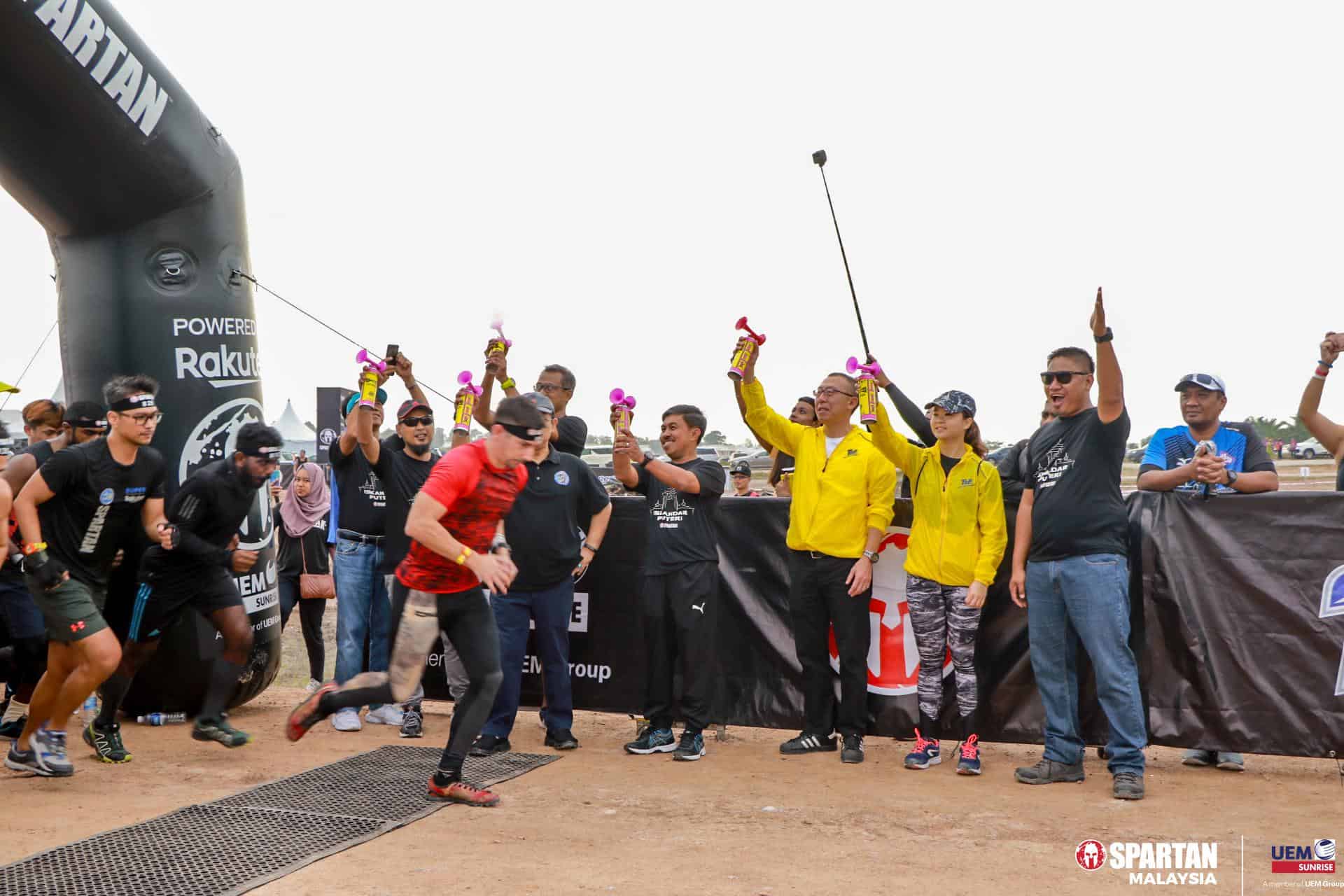 9. Southern Lion Environment Day
Living in a fast pace developing country, our environment seems to be affected by man-made pollutants. As a manufacturing company, we really care for our environment and we comply to ISO 14001. Hence, we are committed to preserve our environment with various activities. On 27 November 2019, Southern Lion Sdn. Bhd. organized an Environment Day with the objective to give awareness on environmental issues, including the benefit of reducing, re-using and re-cycling of materials. We collected recyclable items from our staff and we reward them based on the quantity of recyclable items they bring. We also collected preloved item such as clothes, toys, household items and others to donate to those who needed. We donate the unused item to the Orang Asli in Kampung Pasir Putih, Pasir Gudang, Johor. Then, we also introduced our staff on how to turn their organic waste to compost fertilizer. We encourage them to bring their organic waste and together turn it into compost fertilizer by collecting the compost in a pit located in the 'Southern Lion Herbs Garden'. We also distribute okra seeds to each department for them to plant within a month, department with biggest plant will receive a special reward. These activities are warmly accepted by the staff and most of the staff are actively participate in. The main objective is to encourage our staff to try planting their own food and save the earth by making their own compost fertilizer.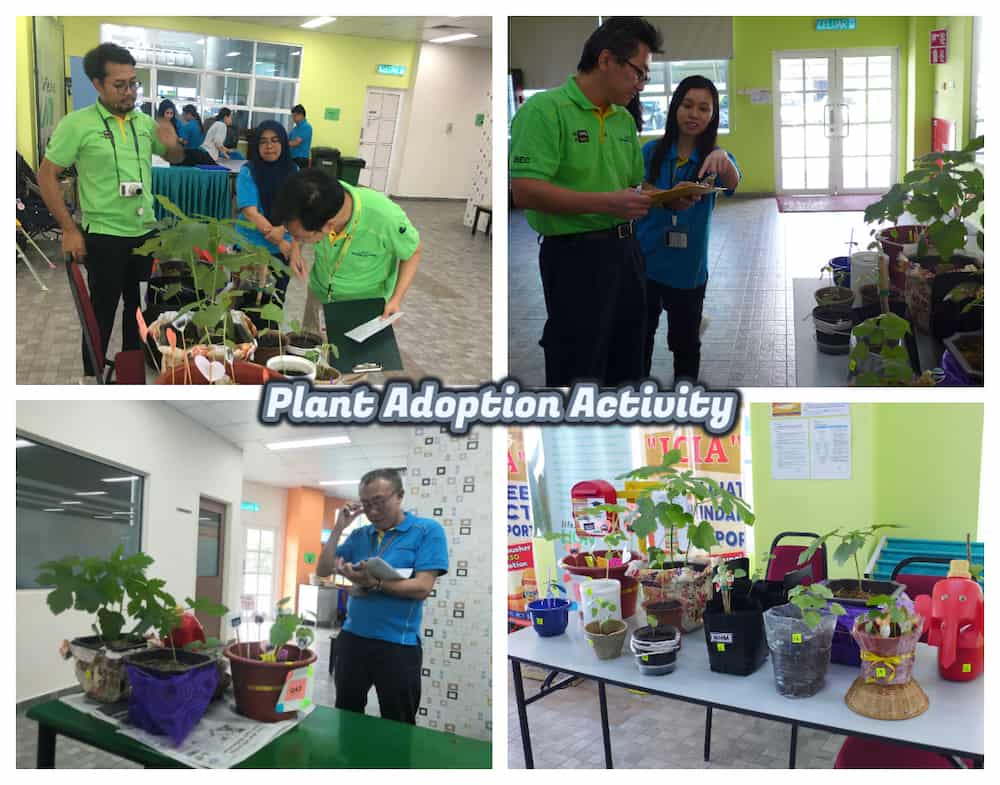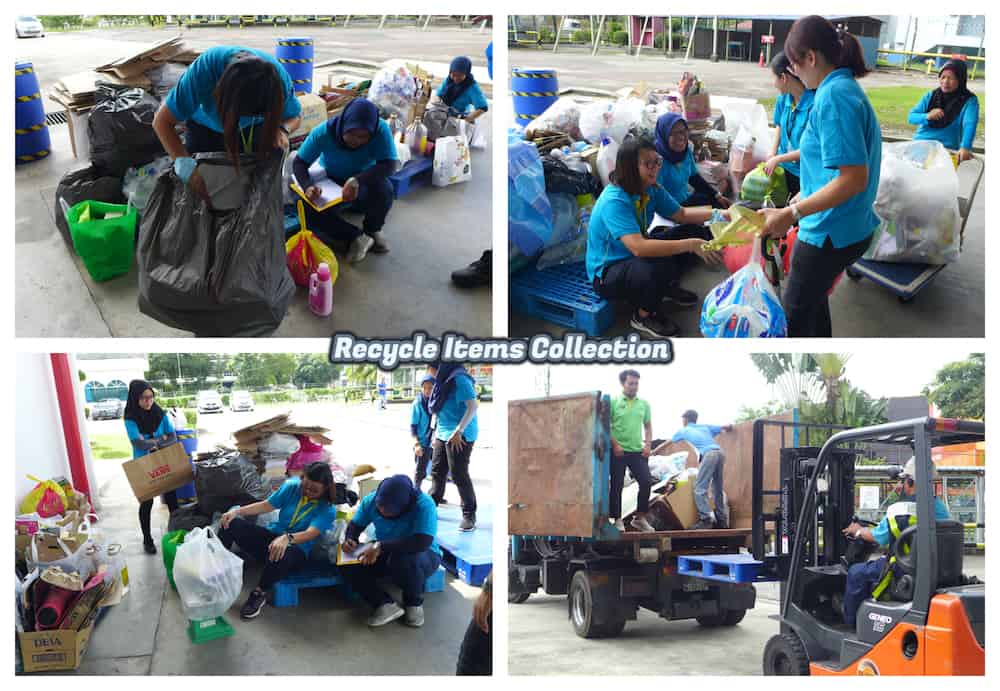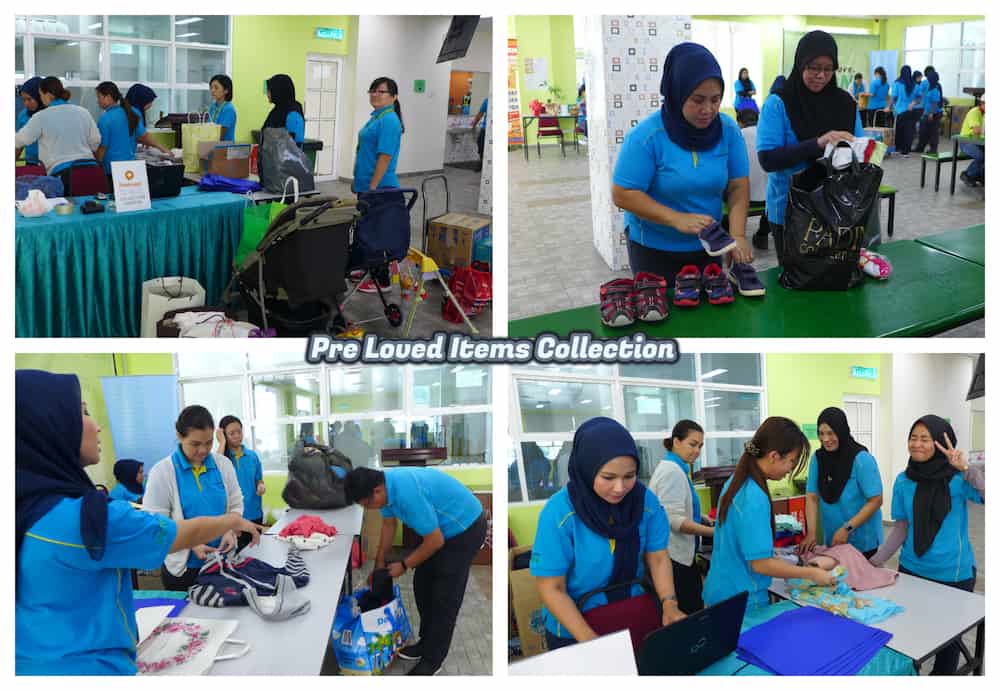 10. Southern Lion Oral Health Day 2.0
Johor Bahru, 4 December 2019 – Once again, Southern Lion conducted the Oral Health Day to create awareness among internal staff on the importance of good oral hygiene and gum disease and its prevention. The activity was conducted in collaboration with Ministry of Health, Oral Health Division under Klinik Pergigian Abdul Samad. Free Dental check-ups were provided by MOH via their mobile clinic. An Oral Health talk was held by the Dentists in the afternoon, focusing on oral health problem, causes, treatment and prevention. Around 100 employees participated in the Dental Check-Up. An exhibition regarding on oral health also held to educate our staff about basic knowledge of oral health. All the employees who participated in the free dental check-up received a Free Systema Toothbrush and Toothpaste which is suited to their dental needs.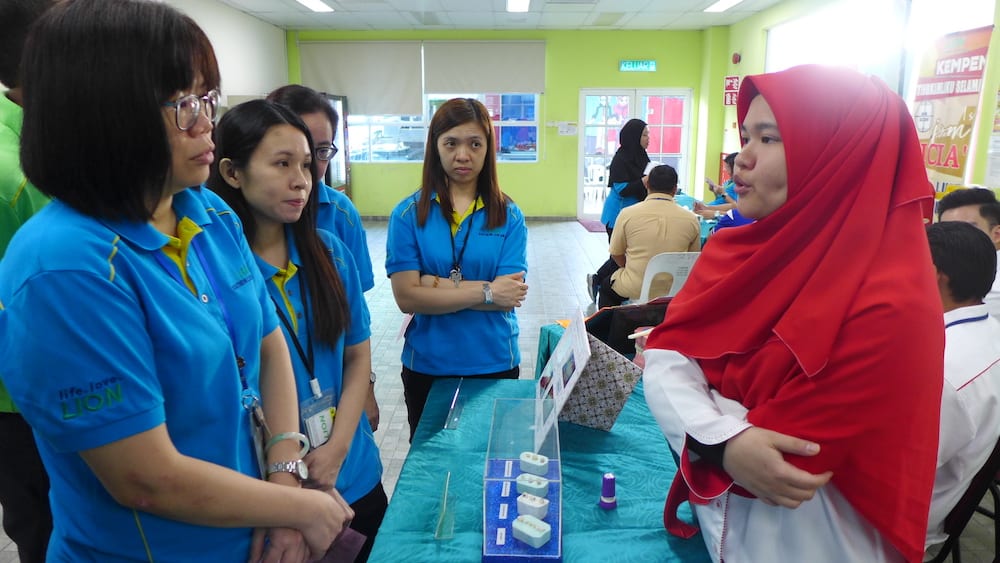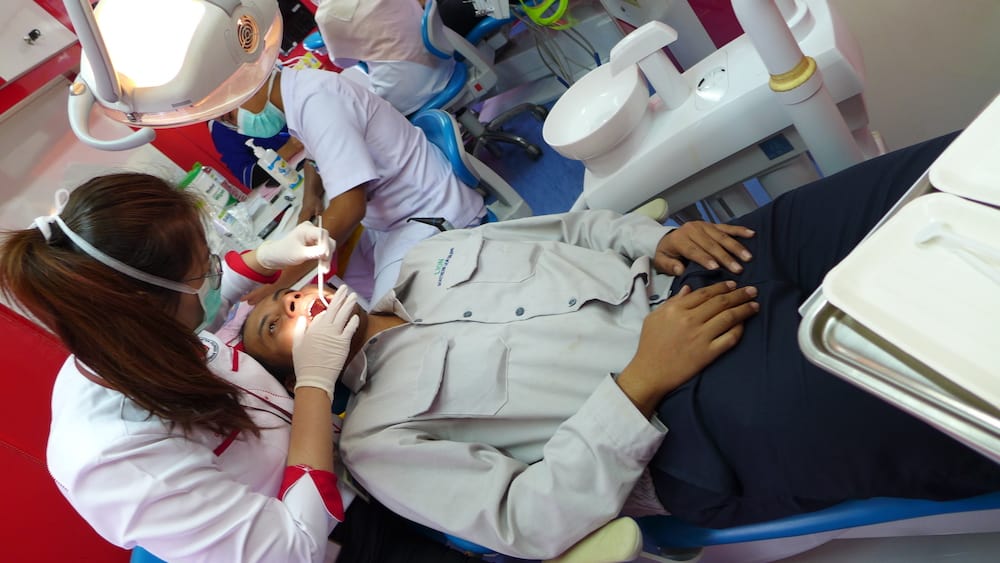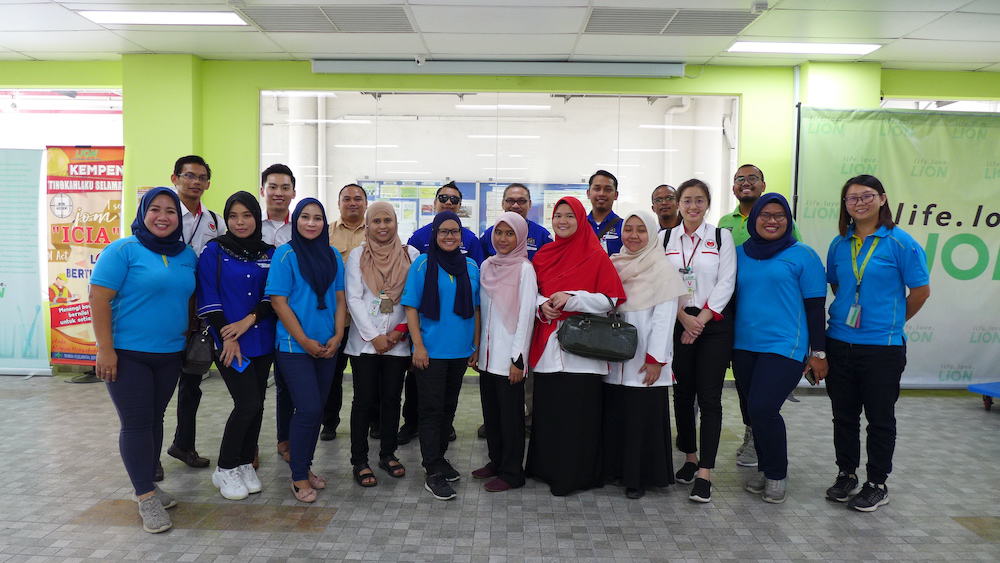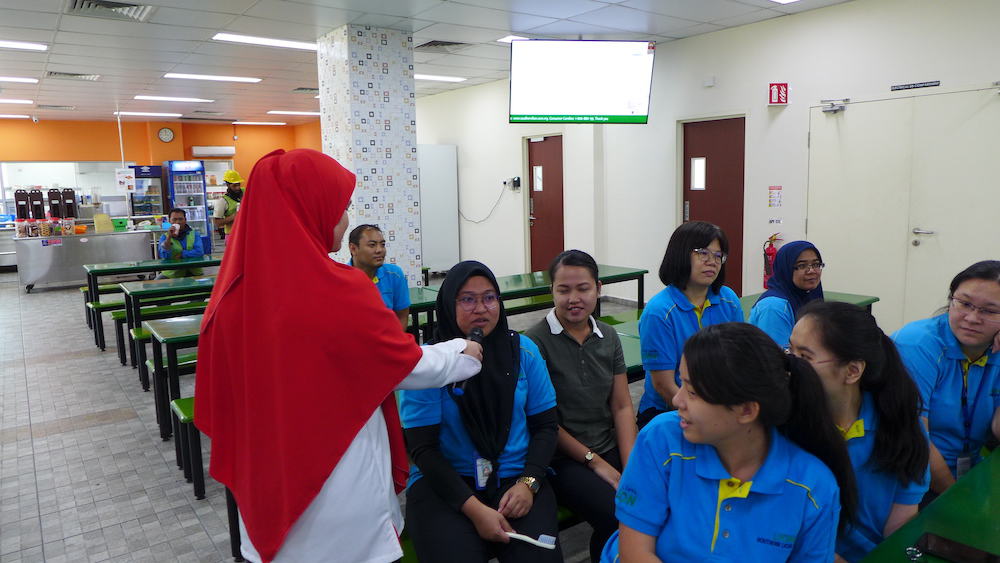 11. Light Up The Bollywood Night – Southern Lion Annual Dinner 2019
The theme 'Bollywood Night' created a joyful and colourful atmosphere in the Grand Ballroom of KSL Resort and Hotel, Johor Bahru. 410 of our staff, the Top Management of SLSB and Lam Soon Edible Oils Sdn. Bhd. celebrated a night full of music and colour.
This colourful night was attended by Mr. Tatsuya Horiuchi, our Managing Director, Mr. Eiji Ogura, R&D Director and Mr. Norihisa Sugiyama Engineering & Production Director.
Southern Lion awarded token of appreciation and certificates to the staff with 5, 10, 15, 20, 25, and 30 years' of service to acknowledge their loyalty and services to the company. Also, there are awards that were presented for the departments that achieve objectives such as Zero Accident Award, 5S & Safety Award and also department with the most safety initiatives / ideas. Presented during the dinner is also 2019 Sports Awards to the sports team with highest collected point throughout the year. The dinner was enlivened by the lucky draw session and performances.